ABC President Paul Lee on the Fates of 'Castle', 'Nashville' and More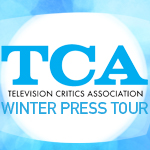 ABC is exploring ways to keep Castle going, with or without its lead stars.
Nathan Fillion, who stars as Richard Castle, and Stana Katic (Kate Beckett) just won the People's Choice Awards for favorite TV crime actor and actress; but neither are signed on for another season. Katic returned this year only after a lengthy renegotiation.
"We'd love for Castle to keep going," ABC Entertainment Group president Paul Lee told reporters Saturday at the Television Critics Assn. press tour. "There are a lot of conversations going on."
RELATED: Castle Showrunners on the Possibility of a Spinoff and Season 9
That includes potential contingency plans should Fillion and/or Katic not return. "I'm feeling optimistic that we've got lots of good ideas," Lee added.
As for another bubble series, Nashville, Lee remained supportive of the country music soap, and said a decision on the drama's fate won't be made until May. "We don't have any plans to finish Nashville," he said. "We have an incredibly passionate audience. There are no plans for Nashville other than to keep it going."
Meanwhile, Lee confirmed that the network is moving forward on a third Marvel series. As had been previously reported, ABC has ordered a pilot for Marvel's Most Wanted, which centers on Marvel's Agents of S.H.I.E.L.D. characters Bobbi Morse/Mockingbird (Adrianne Palicki) and Lance Hunter (Nick Blood). Jeffrey Bell and Paul Zbyszewski are co-creators and showrunners.
Between S.H.I.E.L.D., Agent Carter and Most Wanted, Lee said those three projects are it for now from Marvel for ABC. "We're set on the Marvel thing," he said, which means other development (such as an unknown project from John Ridley) may either be on hold or in the works for elsewhere.
Asked whether he'd like to see a Star Wars series on ABC, Lee was tight-lipped. "There's nothing I can talk about now," he said.
RELATED: More Scoop From the Television Critics Association
On the unscripted side, Lee revealed that The Bachelorette may cast a minority as its lead this summer. The Bachelor as a franchise has been criticized for only picking white men as its bachelors.
"We are doing a whole load of tweaks," Lee said of the show. "I'd be very surprised if the bachelor in the summer isn't diverse. That's likely to happen."
In other news:
Lee said ABC contacted FX after the network titled its new anthology series American Crime Story, which is similar-sounding to ABC's anthology drama American Crime. "They went after us, and yes, we did have a conversation," he said. "We went first…it stands on its own. There's probably room for both, to be honest."
Lee doesn't expect any backlash from Catholic audiences over its new sitcom The Real O'Neals. "My wife is Irish Catholic and she's loving the show," he said. "It's full of family and faith and joy and humor."
Canceled drama Wicked City "might have been [off brand]," Lee said. "I like taking big swings and it was a big swing. [But] it didn't have an audience and we didn't think it would long-term."
Expectations were high for The Muppets, and while it was a "solid comedy, we didn't quite feel it had the joy, the laughter and the heart we were looking for," Lee said. He has "high hopes" for changes to the show being made by new showrunner Kristin Newman.
Lee will screen the revised first episode of Shonda Rhimes' The Catch, now starring Peter Krause (opposite Mireille Enos) next week. Lee said the network gave new showrunner Allan Heinberg "time to rebuild the whole thing with Peter at the heart of it."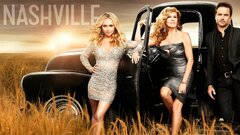 Powered by