What's On: 'Major Crimes' Begins its Final Season, Halloween on 'This Is Us,' Game 6 of World Series
A critical checklist of notable Tuesday TV:
Major Crimes (9/8c, TNT): The long-running crime drama, which spun off after seven seasons of TNT's signature series The Closer, will take a new approach to telling its mystery stories as it begins its sixth and final season. The closing act of Major Crimes will comprise three multi-episode arcs, beginning with the disappearance of three 15-year-old boys from a Catholic school field trip. Distracting Commander Sharon Raydor (Mary McDonnell) during the investigation: evidence suggesting that arch-villain Phillip Stroh (Billy Burke) may be heading back to Los Angeles, signaling a climactic showdown.
This Is Us (9/8c, NBC): What could go wrong when Jack (Mile Ventimiglia) and Rebecca (Mandy Moore) take their 10-year-old kids trick-or-treating? We're betting plenty.
To get in the Halloween spirit, no better place than a daylong wallow in vintage horror on Turner Classic Movies, peaking in prime time with 1963's The Haunting (9:30/8:30c), the centerpiece of an evening devoted to haunted house scares. Few are as chilling as director Robert Wise's adaptation of Shirley Jackson's "The Haunting of Hill House," featuring Julie Harris as the most impressionable of a group of psychic investigators who enter a cursed manor at their peril.
2017 World Series (8/7c, Fox): Can anything top Sunday's marathon Game 5, which racked the second-most home runs of any World Series game ever? The Astros look to clinch it on the Dodgers' home turf of Los Angeles, but many baseball fans are rooting for a seventh game Wednesday to keep the exciting post-season going.
Inside Tuesday TV: Another milestone in the final season of ABC's The Middle (8/7c), as Mike (Neil Flynn) and Frankie (Patricia Heaton) mark their 25th wedding anniversary‑or they would have if they'd remembered. When they turn to good old Sue (Eden Sher) to plan the sort of romantic evening they forgot to arrange, her reaction surprises everyone. … ABC's Fresh Off the Boat (8:30/7L30c) provides more insight into Jessica's (Constance Wu) past when a family funeral takes the Huangs to Houston, where the boys meet her distant father for the first time. … Actors Paul Rudd, Scarlett Johansson and John Turturro explore their turbulent immigrant heritage in a new installment of PBS's fascinating Finding Your Roots (8/7c, check local listings at pbs.org). … Forget Stephen King's It and American Horror Story: Cult. The most murderous clown in U.S. history may have been John Wayne Gacy, who dressed as "Pogo the Clown" at children's birthday parties when he wasn't on a murder spree. Convicted in 1980 for the murders of 33 young men, Gacy is the subject of Investigation Discovery's The Killer Clown (8/7c). Happy Halloween!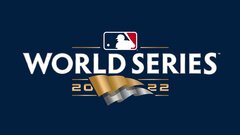 Powered by