'Conan in Qatar', Featuring the First Lady, Gets a Premiere Date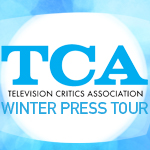 Conan O'Brien's next TV trip has been given an airdate.
Conan in Qatar, which features O'Brien and First Lady Michelle Obama visiting U.S. troops in Qatar, will air Monday, Jan. 25 at 11/10c on TBS.
The episode was taped at Al Udeid Air Base in Doha, Qatar, and is the latest overseas journey for the show, which also visited Cuba and Armenia last year.
RELATED: See Conan and His Assistant Take on Armenia (Video)
TBS also confirmed that Conan will tape episodes for a second year in a row at San Diego's Comic-Con International in July.
Besides those overseas visits and San Diego, Conan has also taped in New York, Chicago, Dallas and Atlanta.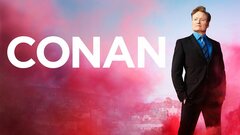 Conan
where to stream
Powered by