What's Worth Watching: 'Lip Sync Battle', 'Inside the Actors Studio', 'The Big Bang Theory' and more for Thursday, January 7
Lip Sync Battle (10/9c, Spike): The only thing that could improve on this showdown between glam Hollywood couple Channing Tatum and Jenna Dewan-Tatum is if Tatum O'Neal were to suddenly show up for a three-way battle of the Tatums. The tongue-in-mike musical competition extends its second-season opener to a full hour, promising surprise guests along with the usual antics involving over-the-top performances and fabulous costume changes. It was all a lot simpler and more charming when this was just one of Jimmy Fallon's play-along games, but it's hard not to have a good time when the stars are enjoying themselves this much.
Inside the Actors Studio (8/7c, Bravo): Having just started performances on Broadway this week in the play Blackbird opposite Michelle Williams, Jeff Daniels subjects himself to James Lipton's fulsome career analysis in this too-rarely-seen series, a throwback to Bravo's earlier identity as an arts-based network. The actor reflects on his Midwestern roots, where he operates Michigan's Purple Rose Theater, his movie roles (Terms of Endearment among the early standouts) and his Emmy-winning collaboration with Aaron Sorkin on HBO's The Newsroom. He also reveals his musical side.
The Big Bang Theory (8/7c, CBS): Still basking in the afterglow of its highly rated and acclaimed late December episode in which the earth moved for Sheldon and Amy, the hit sitcom returns with the focus back on Leonard (Johnny Galecki), who sees a psychiatrist at Penny's behest. And in the show's tradition of casting first-rate comic actresses like Laurie Metcalf (Sheldon's mom) and Christine Baranski (Leonard's mom), this doctor is played by a doozy: Malcolm in the Middle's Jane Kaczmarek. The great guest-casting continues on CBS's Mom (9/8c), with Linda Lavin appearing as Violet's future mother-in-law, who Christy (Anna Faris) hopes to please by hosting a family dinner. Expect the worst and you probably won't be disappointed.
Comedy Every Night (and Day): Because there isn't enough to watch during this very busy month, NBC's digital division is launching a new ad-free streaming service devoted to comedy. It's called Seeso—hey, we eventually got used to Syfy and Hulu, right?—and features several original series (including The UCB Show from founders of Uprights Citizens Brigade), stand-up specials and a library of classics, including Monty Python's Flying Circus, 30 Rock, the U.K. and U.S. versions of The Office, 40-plus years worth of Saturday Night Live and next-day replays of NBC's late-night shows. Cost: $3.99 a month.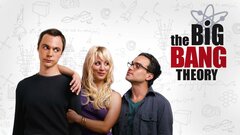 Powered by