Roush Review: Barely Surviving 'Cooper Barrett's Guide' and 'Bordertown', Fox's New Sunday Comedies
Cooper Barrett's Guide to Surviving Life: The Unwelcome Hangover
Here's one way not to cure your holiday hangovers: watching the tepid Hangover rip-off Cooper Barrett's Guide to Surviving Life, one of two unimpressive new Fox comedies souring the Sunday mix. (By moving Brooklyn Nine-Nine to Tuesdays for the midseason, where New Girl is returning alongside underrated fall underdogs Grandfathered and The Grinder, Fox has now made Tuesday its preferred comedy destination, The Simpsons notwithstanding.)
Even if Hangover veteran Justin Bartha weren't in the mix, playing the title character's unctuous older brother who keeps bailing the brat out, the debt to that movie franchise is obvious from the gimmicky set-up to each episode, in which pretty-boy Cooper (Jack Cutmore-Scott) is shown in some moment of extreme crisis, and the episode backs up to show how he and his clichéd buds got in the fine mess. Aimless college-grad Cooper insists on talking directly to the camera, as if Malcolm (of in the Middle) had grown into a smug D-bag with Ferris Bueller pretensions. You'll soon think the only way to survive Cooper Barrett is if he loses his voice.
RELATED: Read All Roush Reviews of New Shows
In the pilot, the bleary morning-after to Cooper's bachelor-pad housewarming bacchanalia is ruined when he and his annoying roomies (Charlie Saxton as nerdy Neal, James Earl as flamboyantly sassy "lovable jackass" Barry) discover their giant new smart TV has been stolen. A caper ensues that lands Cooper in enemy territory, kidnapped and held hostage. Next week's set-up is even more improbable, in which Paula Abdul pulls a gun on the doofuses, who have gone to outrageous lengths to raise money for Cooper's new business scheme: a hangover cure.
If I want hair of the dog, I'll just watch reruns of Lassie.
Bordertown: Shenanigans South of the Border
At least Bordertown aspires to be topical and relevant. The latest animated goof from Seth MacFarlane's camp (the creator is Family Guy veteran Mark Hentemann), the series exploits the current furor over immigration and assimilation of Mexicans into the U.S., taking a sledgehammer approach to a hot-button issue. (Bonus points for anticipating Donald Trump's bombastic blather about building a giant border wall; subtract said points for the subplot about smuggling illegals into fictional Mexifornia when the wall ruins the local economy.)
In meeting the ridiculous family of Bud Buckwald (Hank Azaria), Aggrieved White Male and inept border-patrol guard who resents the success of his immigrant neighbor, landscaping entrepreneur Ernest Gonzalez (Nicholas Gonzalez), while decrying, "I just don't know where a guy like me fits in anymore," I couldn't help but be reminded of Mike Judge's late great King of the Hill. On that beloved show, culture clashes were made humorously poignant and real by Judge's empathy for his often foolish and out-of-step characters. The McFarlane approach adopted by Hentemann renders everyone a grotesque, which quickly grows tiresome. If you laugh when Bud's head literally explodes upon learning that his belligerent daughter Becky (Alex Borstein) plans to marry his neighbor's faux-intellectual nephew J.C. (Gonzalez), let me introduce you to Peter Griffin, the too-obvious role model for this bloated boob.
RELATED: More New Shows Premiering in Winter
Bordertown also undercuts its so-called satire by throwing in jokes about X-Files-style alien abductions, part of a scattershot anything-goes style that includes the usual jabs at cable news ("Angry yelling is the voice of reason!") and a behind-the-curve "Honey Boo Boo" caricature of Bud's pint-sized would-be-beauty-queen daughter Gert (Missi Pyle). The only time any of this pays off is in a running gag involving Bud haplessly chasing after his human-trafficking nemesis El Coyote, slapstick vignettes recalling the Road Runner's besting of Wile E. Coyote. Bordertown is looney enough, but its tunes hit a sour note of derivative desperation.
Cooper Barrett's Guide to Surviving Life, Series premiere, Sunday, Jan. 3, 8:30/7:30c, Fox
Bordertown, Series premiere, Sunday, Jan. 3, 9:30/8:30c, Fox
---
Questions? Ask Critic Matt Roush!
TV critic (and occasional TV therapist) Matt Roush answers viewer questions and concerns in his Ask Matt column each week. Wondering about plots, characters and twists on your fave shows? Submit your query to Matt via the form below: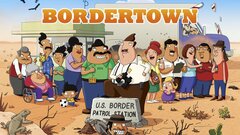 Powered by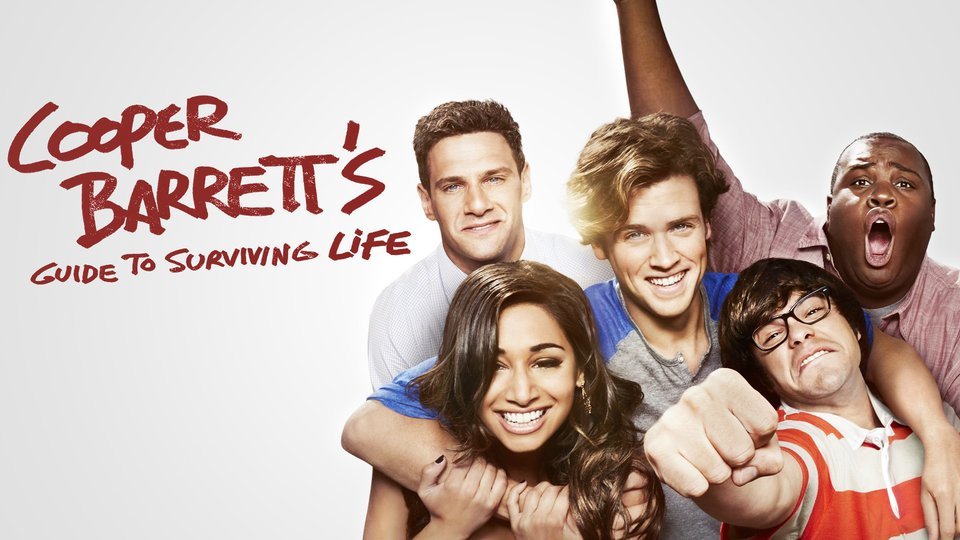 Powered by