The Secret to Being an Adult in 'Cooper Barrett's Guide to Surviving Life'
The new action comedy Cooper Barrett's Guide to Surviving Life follows the high jinks of a group of postgrads navigating what it means to be an adult in 2016. That's something star Jack Cutmore-Scott knows well—the 28-year-old Harvard alum spent his fair share of time waiting tables and wondering where his path would lead. Now the headliner of a hot new TV show, Cutmore-Scott reveals his tips to surviving life as a modern twentysomething.
How to survive living in a crappy apartment:
"Make best friends with your super and your landlord," Cutmore-Scott says. "Kill them with kindness so that they want to do you favors when something goes wrong."
How to get your vices in check:
"[You can't] drink every day and expect to be able to function," he says. "You can sleep in a lecture, but you can't really afford to sleep on a job."
But what if you've already made the mistake and need a surefire hangover cure?
"Not that I've ever gotten really drunk in real life, because I'm too well behaved!" he says. "But I've found a lot of water, caffeine, Alka-Seltzer and a couple of Advil work pretty well."
How to look good on a budget:
"Have good friends who know how to dress you from thrift stores," he advises with a laugh.
How to get the girl when you have nothing going for you:
"I think that nobody ever has nothing going for them," he says. "You may not have any money or job prospects, but a sense of humor and a generosity of spirit can go an awfully long way. That sounded incredibly pretentious." [Laughs]
How to officially become an adult:
"I'll let you know when I find out," Cutmore-Scott says.
https://www.youtube.com/watch?v=kQe8MgvLSD4
Cooper Barrett's Guide to Surviving Life, Series premiere, Sunday, Jan. 3, 8:30/7:30c, Fox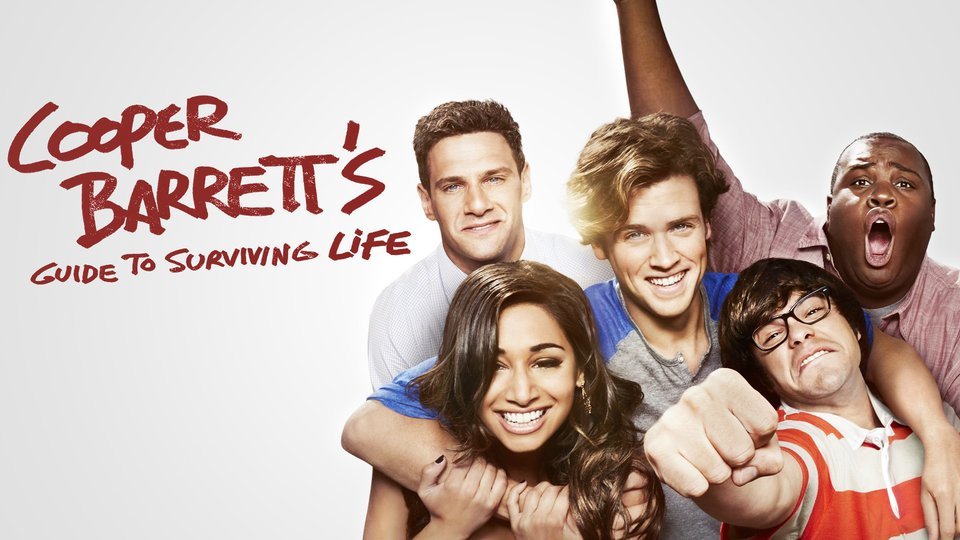 Powered by