'Gravity Falls' Announces Final Airdate, Plus a Special Half-Hour Show
It's time to take back the falls when Gravity Falls returns for it's final episode on Monday, February 15, 2016. And if anyone is looking to catch up on the BAFTA-winning animated series—or binge it all in time for the series finale—Disney XD will be airing a 68 hour marathon starting Friday, February 12 at 11/10c.
The final hour-long episode of the Disney XD series will see Grunkle Ford (voiced by Oscar-winner J.K. Simmons) discover Bill Cipher's true motives, leading to a final confrontation with the (mostly) all-powerful mischief-maker— and to possibly the Pines' family's greatest sacrifice, and their ultimate fate.
RELATED: Kristen Schaal Talks Weirdmageddon and an Unexpected Daily Show Reunion
However, fans won't have to wait too long for some new Gravity Falls news—or at least some answers. Disney XD will be airing a special program with exclusive facts about the series and special commentary from creator Alex Hirsch. The half hour will be hosted by none other than currently deceased Time Baby, and fans can tune in on Monday, February 8 at 8/7c.
As for any unanswered questions following the series finale, fans will want to check out the official Gravity Falls: Journal 3, which Disney Publishing will be releasing in July 2016.
The Gravity Falls half-hour special program airs on Monday, Feb. 8 at 8/7c on Disney XD. The series finale will air on Monday, Feb. 15 at 7/6c.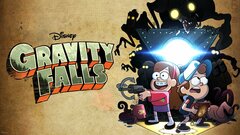 Powered by