'Gravity Falls' Is Ending, Says Creator Alex Hirsch
The summer really will be over for Gravity Falls fans when the show airs its final episode next year.
Creator Alex Hirsch, announced Friday night in a post on his tumblr that the popular Disney XD series will end after the Season 2 finale.
"This is 100% my choice, and its something I decided on a very long time ago. I always designed Gravity Falls to be a finite series about one epic summer- a series with a beginning, middle, and end. There are so many shows that go on endlessly until they lose their original spark, or mysteries that are cancelled before they ever get a chance to payoff."
Hirsch says he and his writing staff knew before they started writing the second season that this would be the last.
"Gravity Falls was never meant to be a series that goes on and on forever. It's meant to be an exploration of the experience of summer, and in a larger sense a story about childhood itself. The fact that childhood ends is exactly what makes it so precious- and why you should cherish it while it lasts."
Disney XD confirmed Hirsch's statement with a release of their own.
"Alex Hirsch had a masterful plan for the stories and characters of Gravity Falls and, through 40 episodes and 17 shorts, he and a team of outstanding writers, artists and actors consistently delivered an inspired and unique story. Alex made the decision to conclude the story at this time, and while we're disappointed we all won't have the opportunity to explore more of the Gravity Falls world, we respect his creative vision. We're very pleased that several key members of the Gravity Falls production team have now joined other animated TV series in production at Disney. Gravity Falls continues to air daily around the world and in the coming months, we look forward to treating fans to two fun programming events that conclude the story of Gravity Falls."
Gravity Falls' penultimate episode "Weirdmageddon Part 2" will air Monday, November 23rd on Disney XD.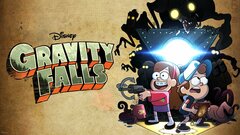 Powered by