'The Girlfriend Experience': Carmen Ejogo Reveals Why She Almost Passed on the Part
Starz
Girlfriend Experience - Anna Friel, Carmen Ejogo
Please, no judging. And don't call 'em hookers. The sextacular Starz series The Girlfriend Experience returns for Season 2, this time with two parallel half-hour tales—airing back to back—that take viewers inside the wild lives of high-end escorts. "Bria" stars Carmen Ejogo (Selma) as Bria Jones, who has just entered the Witness Protection Program and relocated to New Mexico, where she is eager to return to her life as a sex worker—no matter how much that jeopardizes her teen stepdaughter and the U.S. marshal who is assigned to protect them. Initially, Ejogo wasn't too jazzed by all this.
"This show looks at prostitution as a form of female empowerment, and a lot of people have trouble with that—me included," Ejogo says. "I really had to grapple with what's being presented here. In fact, it took me a full year before I signed on. But, in the end, I was very intrigued and eager to explore the choices Bria makes, both the emotional and sexual ones."
See Also
Elvis Presley's granddaughter stars as a sex loving law student/call girl in The Girlfriend Experience.
Then there's "Erica & Anna"—set in the world of super PACs and the 2018 midterm elections—which features indie film princess Louisa Krause as call girl Anna Garner and Pushing Daisies' Anna Friel (above left, with Krause) as Republican finance director Erica Myles. Erica enlists Anna to hook up with a hotshot fundraiser to gain access to his secret donor list, but it's the two women who end up in a carnal relationship.
"Playing an utterly fearless chick like Anna is like sitting down to a feast," Krause says. "She is all about confidence, manipulation and control—and, of course, the financial transactions—but when she gets together with Erica, it's the first time she's ever been in love." Krause adds with a laugh that she "probably won't be watching this show with my parents, and there will be very limited viewing for my grammy. The Girlfriend Experience gives you the raw, unapologetic truth, whether you can handle it or not!"
The Girlfriend Experience, Season Premiere, Sunday, Nov. 5, 9/8c, Starz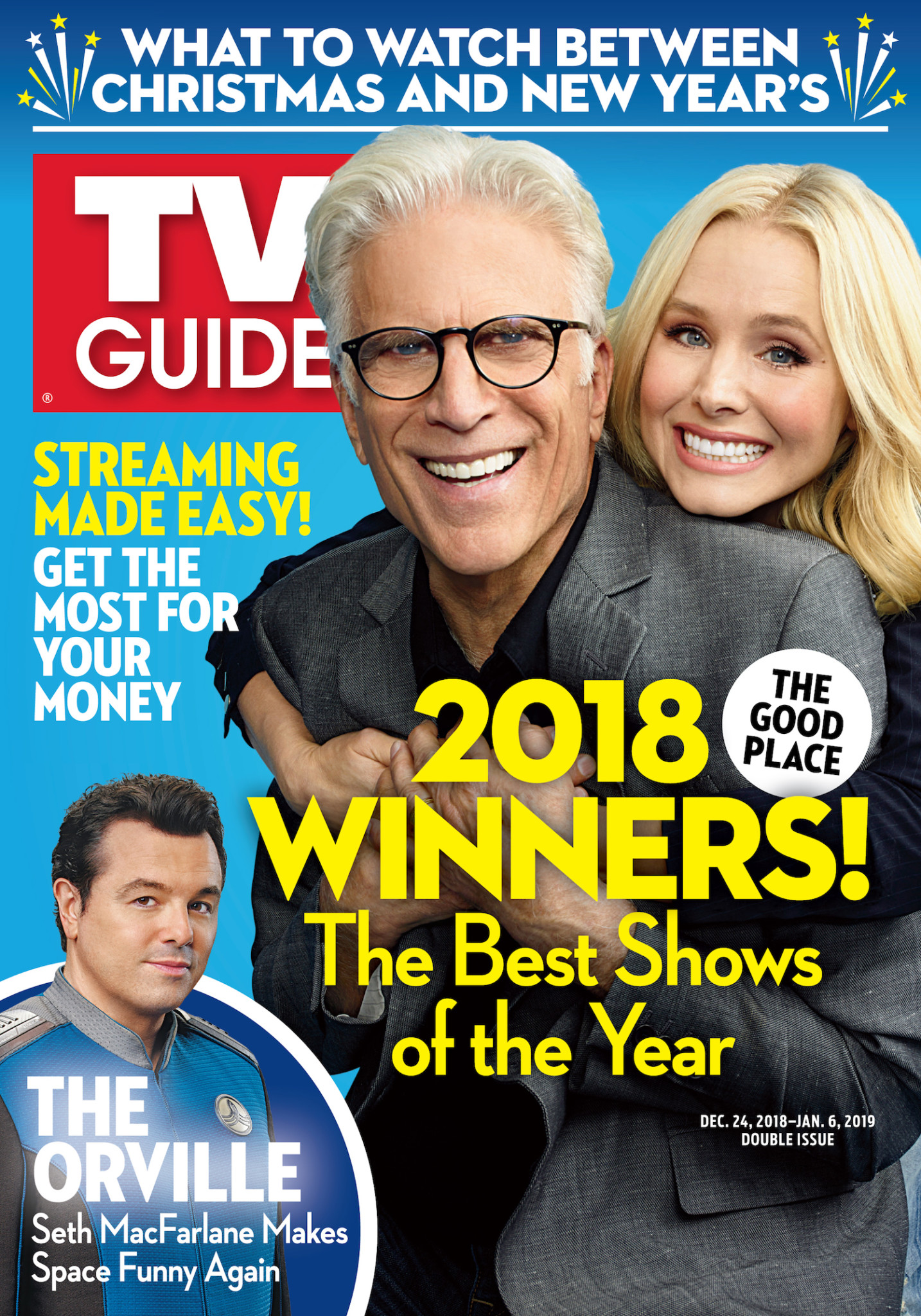 This article also appeared in the Oct. 30- Nov. 12 issue of TV Guide Magazine.