'The Girlfriend Experience' Finds Female Empowerment Through Shameless Sex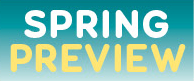 She loves sex a whole lot. And there will be no apologies for it.
The 13-episode Starz series The Girlfriend Experience tracks the libidinous adventures of Chicago law student Christine Reade—played by Riley Keough, of Mad Max: Fury Road—who subsidizes her studies by moonlighting as a high-end hooker. Leave your assumptions at the door.
"Christine is not an emotionally damaged woman or some sort of tragic victim who's been forced into sex work," says cocreator and executive producer Amy Seimetz. "For decades we've seen male characters do what they please, sexually speaking, without guilt or shame or any concern about being likable. We wanted to introduce a female character capable of all that and more, though I don't know if the world is ready for it."
Keough certainly is. The 26-year-old granddaughter of Elvis Presley plans to leave us all shook up with a story of female empowerment that has her frequently nude character servicing a variety of wealthy male clients—most of them older and married and prone to falling madly in love with her.
"It takes a brave, balls-to-the-wall woman to meet a strange man alone in a hotel room and sleep with him," Keough notes. "Christine loves the thrill and the manipulation. She loves the control she feels when she makes men happy. And she's getting a s–tload of money for it."
RELATED: See All the Shows Premiering in Spring
The series was inspired by Steven Soderbergh's 2009 film of the same name, starring real-life porn sensation Sasha Grey and also set in the call-girl world, though there's little similarity beyond the title. Soderbergh oversees the Starz reboot but handed the creative reins to Seimetz, an actress (The Killing) and indie filmmaker, and writer-producer-director Lodge Kerrigan (Bates Motel). "It's very liberating when you decide to make your lead character really interesting rather than really relatable," Kerrigan says. "Soderbergh compares this to the origin story of a superhero. Christine has this extraordinary power. Now her question is: 'How am I going to wield it?'"
Not too carefully, it would seem. On top of her escort duties, Christine begins a fling with David Tellis, her boss at the legal firm, played by Paul Sparks (House of Cards, Boardwalk Empire). "She catches David at a very vulnerable time in his life," Sparks says. "Not only is his marriage collapsing, but he lost a major account to a competing firm." Adding to David's humiliation: His law associate Erin Roberts (24 fan favorite Mary Lynn Rajskub) wins back the account by using sex. "These are people for whom stress is like morning coffee," says Sparks. "They thrive on it. They have stress for lunch and dinner. They dream about it at night. And it takes its toll, even on Christine, who becomes pretty frazzled as her two careers begin to collide."
PHOTOS: The Best Single Characters on TV
Even if the series is a hit, you'll see no more of Keough. "The plan is to make the show an anthology, with a different woman in a different city each season," she says. "And I'm so OK with that. I like it when a role freaks me out and I knew it would be taxing to get inside Christine's mind—having sex with no emotional connection is not something I understand—but I'm in practically every scene. It's exhausting. At one point they were joking about bringing me back for Season 2 and I was like, 'No f—ing way!'"
Besides, it was tough enough showing this season to her mom, singer-songwriter Lisa Marie Presley. "As it turned out, she's very cool and understanding and she loved it, but I was really worried," Keough admits. "In fact, I put on a screener for her and had to leave the room, coming back every once in a while just to check on her. I wanted to make sure she was still breathing!"
The Girlfriend Experience, Series Premiere, Sunday, April 10, 9/8c, Starz