'Game of Thrones' Final Season Scripts Made Kit Harington Cry
Jon Snow does, in fact, know something. Kit Harington revealed during an interview on BBC's The One Show on October 20, that the Game of Thrones cast just had a read-through of the scripts for the eighth and final season of the mega-hit HBO series.
The moment was so emotional for Harington that he admitted he "cried at the end."
The English actor added, "You have to remember that eight years of it, no one really cares about it more than us. It's been an institution longer than any other institution I've been in. School, drama school, anything. I get a bit weepy thinking about it. It's going to be a strange year saying goodbye to everyone and having last scenes with this person and that person."
Harington also confessed he's on spoiler lockdown—"[I was told] 'Don't tell them you're filming. Don't take pictures in Belfast. Don't do all of that.'"
The final season of Game of Thrones is set to air in 2019.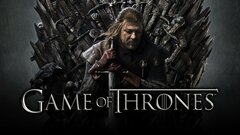 Powered by