5 Times Kit Harington and Rose Leslie Gave Us All the Feels
Love isn't dead in Hollywood! After Chris Pratt and Mom's Anna Faris split and Fergie and Josh Duhamel announced their separation, it seemed like true Hollywood love stories were just a figment of our imaginations.
But just when all hope was about to be lost, Game of Thrones stars Kit Harington and Rose Leslie confirmed their engagement.
The couple met in 2012 on the set of the HBO mega hit, where (no surprise!) they played star-crossed lovers, Jon Snow and Ygritte. Although, [spoiler alert] Ygritte dies and, Jon ends up falling for his aunt, the pair has stuck together IRL.
Here are five time Leslie and Harington gave us all the feels:
1. Harington and Leslie were all giggles at San Diego Comic-Con in 2014.
2. In 2016, Harington told L'Uomo Vogue that it was "easy" to fall in love with Leslie. He told the magazine his favorite memory of filming was in Iceland, "Because the country is beautiful, because the Northern Lights are magical, and because it was there that I fell in love." And added, "If you're already attracted to someone, and then they play your love interest in the show, it becomes very easy to fall in love."
3. The couple made their first public appearance at The Olivier Awards in London, England in April 2016.
4. Back in June 2017, Kit was a guest on The Late Late Show with James Corden with Nicole Kidman. The actor recalled a story about when he and Leslie first moved in together she completely rearranged his house. Then, the Big Little Lies star pressed Harington about when the two were going to get married. Will Kidman be invited to the wedding?
5. The HBO stars announced their engagement the old-fashioned way: with a newspaper announcement! The couple bypassed their publicists and had a small clip written up in the Times newspaper.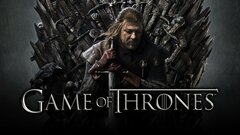 Powered by