Sophia Bush Is Leaving 'Chicago P.D.' and #Linstead Fans Aren't Happy
Various outlets, including Deadline, reported Thursday that Sophia Bush will be leaving NBC's hit drama Chicago P.D. Bush portrayed Detective Erin Lindsay for four seasons on the show.
The Deadline report indicates that there could be a chance that Bush may return for a guest-starring arc to wrap up Lindsay's story. When the Season 4 finale aired recently, Lindsay was seen on the verge of taking a job with the FBI, before Jay (Jesse Lee Soffer) could propose.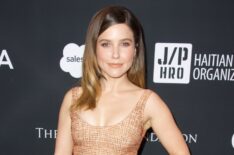 See Also
'Chicago P.D.' star Sophia Bush talks her favorite TV, including 'Black Mirror', 'Sex and the City' and 'Fixer Upper' in TV Guide Magazine's 'My Obsessions' column.
NBC might be smart to do this, because, although it appears to be Bush's decision to leave, there is already disappointment and even some outrage toward the show on Twitter as upset #Linstead fans, already not necessarily too pleased with how the season finale cliffhanger left things between the couple, heard the news. Here are a few of the reactions:
When you find out @SophiaBush is really leaving P.D……and theres no more #Linstead….. @NBCChicagoPD pic.twitter.com/eGvtBEzxxV

— Sara Saklaczynski (@sophiecrandall) May 25, 2017
#Linstead are actually over? And Sophia's leaving? #ChicagoPD pic.twitter.com/w77bApMvZ2

— how do you know? (@GHRealDeal) May 25, 2017
@SophiaBush if is true you break my heart. No more #chicagopd for me no more #Linstead. It's a nightmare 😱😢

— claudia. (@jeanclod92) May 25, 2017
If you thought I ranted a lot before, well… I can't promise to stop soon now because this is bullshit. #Linstead #ChicagoPD

— Anna (@AnnaAnast_) May 25, 2017
One more thing… If Sophia is really leaving get ready to lost A LOT of viewers @NBCChicagoPD!! #ChicagoPD #SorryNotSorry

— Chicago PD ❤ (@Chicago_PD2017) May 25, 2017

#Linstead doesn't deserve to end like this. This is cheapening their whole story. They were meant to be. #ChicagoPD

— Anna (@AnnaAnast_) May 25, 2017
100% second that. I just want to curl up on the floor and cry. #ChicagoPD #Linstead https://t.co/kzKrRSK6AU

— Luciana Mangas (@lucianamangas) May 25, 2017
Why was the engagement ring even written in? Why make Jay want to give Erin HIS MOTHER'S RING, only for her to leave? #Linstead #ChicagoPD

— Anna (@AnnaAnast_) May 25, 2017
THE OTP I DEDICATED FOUR YEARS OF MY LIFE OF
IS OVER #ChicagoPD #Linstead
I CAN'T BREATHE

— Giuditta 🇮🇹 (@Giuditta97_) May 25, 2017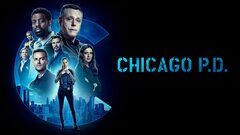 Powered by