2016 TV Resolution: Set Up My Roku and Start Streaming
The TV Insider / TV Guide Magazine team sets their goals for small-screen viewing in the new year. See more 2016 TV Resolutions.
2015 marked the era of Peak TV. The term, coined by FX CEO John Landgraf over the summer, encapsulates the growing number of television shows across all platforms: broadcast, basic cable, premium cable, streaming services and the Internet. According to FX's research team, there were 409 original scripted series in 2015, up from 376 the year before.
As someone who covers television for a living, it is impossible to keep up with every series on television. As soon as I finish catching up on the latest buzzworthy new drama on my DVR, 10 more hours of other programs have recorded and it's back to square one. However, thanks to the holiday broadcast schedule over the past few weeks, I've been able to clear my DVR down to a previously unheard of 99% empty. So it's time to enter the stream.
I confess: I've had a Roku player just sitting in the box for the last six months, begging to be activated. While the worlds of Netflix, Hulu and Amazon Prime have been accessible over a computer, it's time I transition those shows to the big screen to experience them in all their glory. This holiday, it's time to sit down and see what all the fuss is about shows like Hulu's Golden Globe nominated Casual or Amazon's Man in the High Castle, which was recently renewed for a second season.
But first, I'm heading straight to Netflix for their new true crime documentary series Making a Murderer. After sampling the first episode, this thrilling account of our country's legal and judiciary system has me hooked and is exactly the binge-watching experience we all deserve as we ring in the New Year. Stream on.
More New Year's Resolutions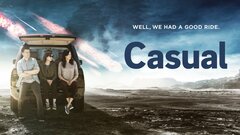 Casual
where to stream
Powered by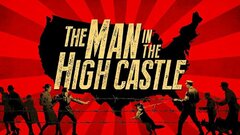 Powered by