'Billions': Two Men Fighting for Power (and Money) by Any Means Necessary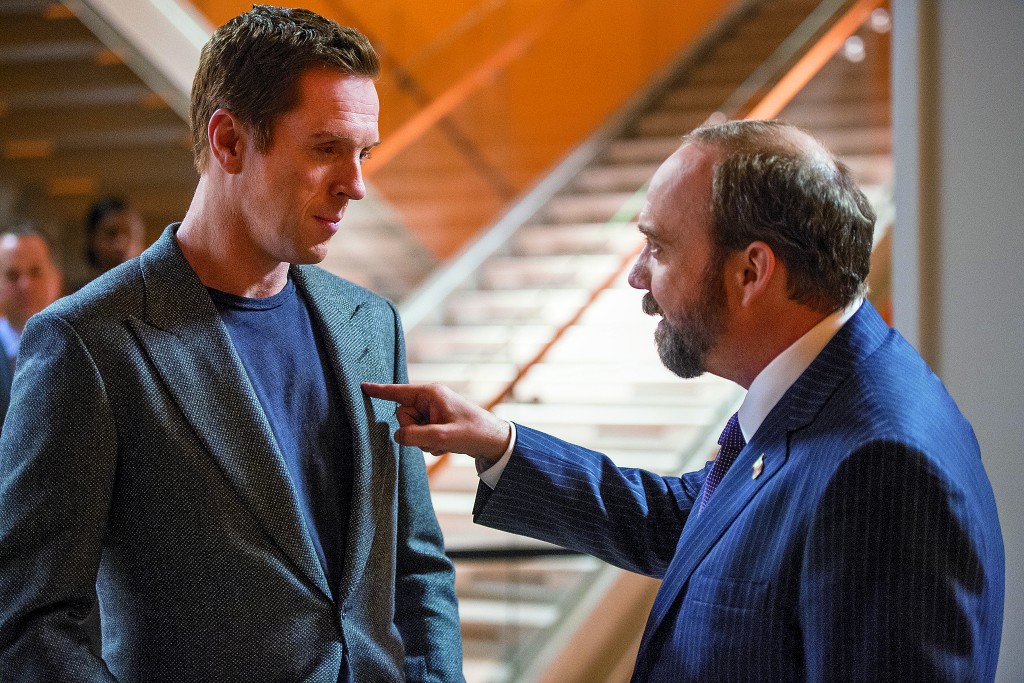 It's a timeless trope: Two men (they're almost always men) face off in a battle for dominance. Usually it's a fight of good versus evil, but in Billions—a dark new drama set in the high-stakes world of law and finance—neither side is easy to root for.
The contenders in this particular slugfest are self-made billionaire hedge fund CEO Bobby "Axe" Axelrod (Homeland's Damian Lewis) and seemingly upright, wellborn U.S. Attorney Chuck Rhoades (John Adams's Paul Giamatti), who's hellbent on taking Axelrod down for insider trading and other chicanery.
RELATED: More New Shows Premiering in Winter
"We've wanted for years to do a show about the hedge fund space that affects all of us," says David Levien, who created Billions with longtime writing partner Brian Koppelman (ESPN's Tilt) and Andrew Ross Sorkin (HBO's Too Big to Fail). "We have these two men who are like kings and there's never enough power or influence or territory to satisfy them," Koppelman notes. "Axelrod is at the apex of the financial industry, which makes him a perfect target for Rhoades [who has never lost a case]. When you set forces like that against each other, you have the chance to create real fireworks."
In their macho world, one woman is the fulcrum for both cocks-of-the-walk. Dr. Wendy Rhoades (Maggie Siff) is not only Chuck's wife and partner in S&M sex play but also Axe's longtime confidante and the firm's highly paid performance coach. She knows what makes both guys tick.
In Axe's corner is his own wife, Lara (Malin Akerman), who shares a working-class background and a similar ability to strong-arm people who are disrespectful, while Rhoades has his trusted second-in-command, Bryan Connerty (Toby Leonard Moore), to keep him motivated.
Billions inhabits a rarefied world of swank offices with expansive views, Connecticut mansions and posh New York residences, which intersects with garage meetings and happy-ending massage parlors where blackmail and other unsavory methods are used to bring down perceived enemies. The show's cutthroat universe shows no mercy for weakness or failure.
"The story we're telling," Levien explains, "is the next iteration of Wall Street stories. Those great movies Wall Street and The Wolf of Wall Street depict [a bygone era]. This is what's going on now."
Billions, Premieres Sunday, Jan. 17, 10/9c, Showtime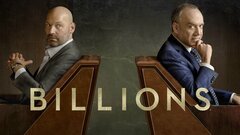 Powered by