What's Worth Watching: 'Galavant' on ABC, 'Downton Abbey' on PBS and more for Sunday, January 3
Galavant, "A New Season … aka Suck It Cancellation Bear," "World's Best Kiss" (Sunday, Jan. 3, 8/7c, ABC)
Maybe absence made my heart grow softer, but I'm enjoying the gloriously silly second season of the medieval musical-comedy spoof Galavant much more than I did the first time around. Happy (and busy) new TV year! The first of two back-to-back episodes is especially delightful, acknowledging the cult comedy's unlikely return—"You'll know hell's freezing if we get decent ratings," goes one of the lyrics of the pirate-infested opening production number—while catching us up on the predicament of the dashing Galavant (Joshua Sasse). He's on the road with exiled idiot King Richard (Timothy Omundson) while his lady love, Princess Isabella (Karen David), languishes in a padded palace prison awaiting betrothal to an 11-year-old cousin. Along the way, you'll visit an "Enchanted Forest" unlike anything dreamed up by Once Upon a Time.
THE ABBEY IS CLOSING: Unquestionably the biggest event of the night is the premiere of Downton Abbey's final season as the flagship of PBS's Masterpiece franchise (9/8c, check local listings at pbs.org). Even with a blackmailer lurking around the premises, this is an enjoyable start to a satisfying season—see my full review here. While it's always great fun to see Maggie Smith (as Dowager Countess Violet) in a snit, the real scene-stealers this week include Lesley Nicol as head cook Mrs. Patmore, who finds herself in an uncomfortable position smoothing marital insecurities between stuffy Carson (Jim Norton) and Mrs. Hughes (Phyllis Logan). My, how we'll miss these lovable folk.
THE MAN BEHIND THE APPLE: Not to be confused with the Golden Globe-nominated film starring Michael Fassbender, Steve Jobs: The Man in the Machine (CNN, 9/8c) is the latest acclaimed documentary from Oscar-winning filmmaker Alex Gibney (Taxi to the Dark Side, Going Clear). Steve Jobs takes a critical look at the life and legacy of the tech visionary, described by one colleague as "a combination of James Dean, Princess Diana, John Lennon, and maybe Santa Claus."
INSIDE SUNDAY TV: The perils of social-media backlash cause grief for The Simpsons (Fox, 8/7c) in an episode featuring guest voices Stephen Merchant and It's Always Sunny in Philadelphia's Kaitlin Olson. … Ashton Kutcher guest-voices as himself in a Family Guy episode (Fox, 9/8c) that sends the crew to Korea. Margaret Cho guests as well. … Relive the twisted madness as ABC's Quantico—dubbed by many "How to Get Away With Terrorism"—replays its first two episodes (9/8c), setting up the mystery of which of these gorgeous FBI trainees (each harboring some dastardly secret) may have been behind the terrorist bombing of Grand Central Station.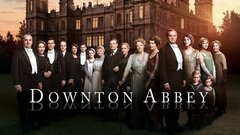 Powered by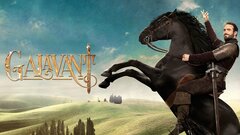 Powered by