Roush Review: One Last Satisfying Visit to 'Downton Abbey'
Change has always been a constant at Downton Abbey. But as we prepare to say reluctant farewell to these beloved characters, upstairs and especially downstairs, the tide of instant nostalgia is rather overwhelming throughout this sixth and final season.
"Neither you nor I can hold back time," Master Robert, Earl of Grantham (Hugh Bonneville), laments to his stuffy, soon-to-be-wed butler Mr. Carson (Jim Carter), as they consider a world where housemaids are taking jobs in shops, while others reinvent themselves to adapt to the realities of 1925. Even stodgy Carson has to admit that an underbutler seems "a post that is fragrant with memories of a lost world." Talk of downsizing has an odd sting of modern relevance on a show where a character is still able to declare, "Golly gumdrops, what a turn-up!" in a rare moment of bliss.
Too soon, we'll be saying they don't make Masterpieces like this anymore. But for the next two months, Downton will once again demonstrate the joys and importance of being earnest, sentimental, undyingly romantic and unabashedly entertaining.
RELATED: Read All Roush Reviews of New Shows
It's impossible not to share Julian Fellowes' affection for his creations as the story picks up steam in these climactic chapters. Devotees will be delighted to see Dowager Countess Violet (the peerless Maggie Smith) in even higher dudgeon than usual, sparring with eternal frenemy Isobel (Penelope Wilton) over control of the local hospital. "Does it ever get cold on the moral high ground?" Violet sniffs. And with new love interests—be patient, Matthew Goode fans; he's back pitching woo by the fourth episode—for ladies Mary (Michelle Dockery) and Poor Edith (Laura Carmichael), those squabbling siblings are also in fine form.
But it's below stairs, with the end of a way of life of service made most manifest, where Downton seems most vibrant, as opportunities for love, family, education and career reshape destinies. And who'd have imagined that smug Thomas (Robert James-Collier) would become the household's most tragic figure?
"You are the opposite of shabby," says one of Mary's admirers. The same could be said of Downton Abbey. Even though it was feeling a bit threadbare in recent years, its classy departure is likely to leave its legions of fans pining for more. Golly gumdrops, what will we do without it?
Downton Abbey premieres Sunday, Jan. 3, on PBS at 9/8c (check local listings at pbs.org)
---
Questions? Ask Critic Matt Roush!
TV critic (and occasional TV therapist) Matt Roush answers viewer questions and concerns in his Ask Matt column each week. Wondering about plots, characters and twists on your fave shows? Submit your query to Matt via the form below: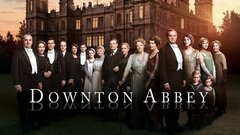 Powered by