What's Worth Watching: Fred Astaire, Gene Kelly, Ginger Rogers, Eleanor Powell and more on TCM classic musicals for Monday, December 28
Now here's a binge I can really get behind: a 12-hour wallow in some of Hollywood's greatest dance movies and musicals on (where else) Turner Classic Movies. It starts early, at 6 am/5c, with Busby Berkeley's iconic 42nd Street, which made Ruby Keeler a high-stepping Depression-era movie star in 1933. Next comes one of the elegant showcases for Fred Astaire and Ginger Rogers: 1934's The Gay Divorcee, with the Oscar-winning Continental show-stopper. Then Eleanor Powell is Born to Dance (1936) with James Stewart. The marathon's piece de resistance may be 1951's Oscar-winning An American in Paris, starring Gene Kelly as the ex-pat who falls for Leslie Caron against a backdrop of ravishing Gershwin tunes. (It's now a hot ticket on Broadway.) Followed by 1954's robust Seven Brides for Seven Brothers, and Debbie Reynolds as The Unsinkable Molly Brown (1964), and wrapping at 6 pm/5c, with the 1985 compilation film That's Dancing!, in which Kelly, Liza Minnelli and Mikhail Baryshnikov introduce the movies' best dance numbers.
INSIDE MONDAY TV: Which of the seven teams of children in TLC's two-hour Bible Bowl special (8/7c) will be most divinely inspired and walk away with millions of dollars in scholarships? … A more sobering experience awaits viewers of the HBO documentary Heroin: Cape Cod, USA (9/8c), an unsparing cinema-verité study of the heroin epidemic affecting picturesque Cape Cod, Mass., as told from the perspective of eight addicts in their 20s. … Now this is how you burn off a failed TV show, with three episodes of TNT's convoluted spy thriller Legends airing consecutively, starting at 9/8c, on the Monday between Christmas and New Year's. We're promised that the "last pieces of the puzzle to understanding Martin Odum's (Sean Bean) identity" will be revealed in a flashback to 1972. But if no one's watching, did it really happen?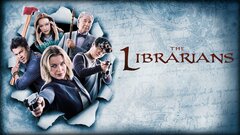 Powered by