Ask Matt: Why Is 'Person of Interest' MIA? Plus: Where Are All the Great Crime Dramas?
Welcome to the Q&A with TV critic (also known to some TV fans as their "TV therapist") Matt Roush, who'll address whatever you love, loathe, are confused or frustrated or thrilled by in today's vast TV landscape. One caution: This is a spoiler-free zone, so we won't be addressing upcoming storylines unless it's common knowledge. Please send your questions and comments to [email protected] (or use the new form at the end of the column) and follow me on Twitter.
Question: What in the world is going on with CBS and Person of Interest? Have you ever seen anything like this happen in the industry before? First, last summer, CBS announced that it is going to cut the order for Season 5 from a full season (22 episodes) to only 13 episodes and that it would put POI on sometime as a midseason replacement. Then, when CBS announced their midseason schedule the other day, POI is not listed at all. When do you think POI will air? Do you think CBS will air Season 5 at all? If not, do you think another outlet such as Netflix will have the opportunity (or interest) to pick up POI and air Season 5 (which has now almost completely filmed), and possibly further seasons? Is there any hope for us to see this amazing show live on? And is there anything you can suggest that the fans do to help the situation? Any insight you have into this baffling situation would be greatly appreciated. — Alice
Matt Roush: It's not unheard of for a show late in its run to get stuck in limbo, especially when the show isn't owned by the network (Person of Interest comes from Warner Bros. TV), but this is an extreme case, exacerbated by CBS not mentioning it, even as a TBA, in its midseason announcement. Apparently CBS will release another wave of midseason plans at some point, but for now, it's hard to see where Person of Interest fits on the schedule, a function of CBS's overall success on most nights. There's no question these episodes will air eventually, perhaps if another established show takes a hiatus. And it's unclear if the show will stay on the shelf until summer, or even if CBS considers this the final season. If Person of Interest doesn't get a satisfying send-off, it would be an excellent candidate for Netflix or another service to continue the story, a la Longmire, but we shouldn't count on that as a given. For now, we have no option but to wait, and to keep the buzz going on social media (my "Not cool" response on Twitter got quite a bit of traffic).
More CBS Midseason Worries
Question: The CBS list of midseason replacements did not include Person of Interest. Does this mean CBS has totally lost interest in one of my all-time favorite programs? I thought new episodes had already been filmed. Will we ever see them? I know Mike & Molly was renewed for midseason. Did it get a full-season episode order, also The Odd Couple. And they put on 2 Broke Girls earlier than planned. Does that have a full-season order? — Dave
Matt Roush: See above on the POI situation. (It was the hottest topic in this week's mailbag for sure.) I wouldn't go so far as to say CBS has lost (so to speak) interest in the show, but it's clearly not a priority, and once it fell off the regular fall schedule, it now seems very much lost in transition. As for the other shows, Mike & Molly's renewal reportedly was for 13—given Melissa McCarthy's busy career, that makes sense—and 2 Broke Girls was for a full 22-episode season. The Odd Couple also got a 13-episode order (you'll have to tell me how they are, I can't go there), which almost certainly will continue into the summer, though that may not have been decided yet.
Question: Just a couple of questions about Person of Interest and Elementary. The CBS midseason schedule says Elementary is coming back in April, and why so late, since it only came back on in November! Also POI is not listed at all. Of course those are my favorites, so do you have any info on that? — Pat
Matt Roush: These complicated announcements aren't the easiest thing to interpret, but Elementary is staying put for the rest of the season. The first Thursday lineup in CBS's release (introducing Angel From Hell on Jan. 7) lists Elementary at 10/9c; it's still there on April 7, when The Odd Couple joins the night. Thanks for giving me something easy to answer.
---
Where Have All the Great Crime Dramas Gone?
Question: The thing I loved most about the first decade of the 21st century was the abundance of good crime dramas. I don't mean the vapid CSI/SVU procedurals, but the top-shelf stuff. We started out with The Sopranos and continued with 24, The Shield, The Wire, Dexter, Breaking Bad, Justified and Boardwalk Empire. I'd even call Deadwood a crime drama with Western trappings. All of these shows are gone now and it seems they've left a vacuum. The exception is Fargo, which I really love, but I also want ongoing serialized series with running characters in whom I can become invested over a period of years. Since I'm not into superheroes, zombies, fantasy or comedy, I feel like we're in a dry spell right now. What am I missing? Can you give me any pointers? — Ryan O
Matt Roush: My first suggestion, since you included 24 on your list, which indicates you would include spy thrillers in your criteria, is to immediately check out FX's The Americans. So engrossing and twisty, and expertly written and acted. And while it's not a conventional crime drama, Showtime's Ray Donovan is a gripping deep dive of intrigue. You also don't mention any British shows, so unless you're averse to accents, I see a Netflix binge-fest in your future (titles off the top of my head: Happy Valley, Peaky Blinders, the list goes on). You might also look into The Killing (European and AMC versions), which took some deserved knocks along the way but is still worth a look for its moody absorption in the emotional aftershocks of murder. Broadchurch as well from the BBC, and Luther (the new movie airing Dec. 17 on BBC America is terrific and terrifying). And if Season 2 of ABC's American Crime (starting Jan. 6) is even remotely as good as the first, that will be a must-see. I'm sure I'm missing some obvious picks—I can do only so much with questions this broad—but these would be a good start.
---
How Much Did This Fall Suck?
Question: Is this the worst fall season for television? I haven't liked a single new show. Everything so far seemed generic or just a copycat. Ratings-wise, there haven't been any breakout hits, (Blindspot is doing solid, but nowhere near How to Get Away With Murder S1 or The Blacklist-behind-The Voice ratings.) For the week of Nov. 16, the No. 2 drama in the demo was Grey's Anatomy. It seems this season, veterans like Grey's or NCIS are outranking newbies. Thoughts? — Alex
Matt Roush: Long-running popular hits are almost always going to outdraw new shows, that's how TV works. (We're all creatures of habit, more or less.) And using ratings as a qualifier for the quality of a new season isn't the way I'd go, especially in this fragmented, cluttered age, but the truth is this was one of the most uninspired fall seasons in quite some time, and that's pretty much the critical conventional wisdom. Even the "hits" (like Blindspot and Quantico) have a retread quality to them, I agree. And the new shows I liked most, that tried something different—The CW's Crazy Ex-Girlfriend, Fox's The Grinder—have been polarizing and/or underperforming. Let's hope for better results come midseason.
---
X Misses the Spot
Question: TNT's Agent X is an offensive piece of garbage. There are numerous examples of why this is drivel, but I'll just mention the most offensive. Innocent people are slaughtered and the main characters act like they are in a video game. Completely disengaged, as though they themselves know they are in a TV show! I had high hopes for this show, because of the interesting concept of the Vice President handling her own covert operative, but from story to dialogue to acting, Agent X is DOA. — Michael
Matt Roush: From what I can tell, the ratings aren't much more encouraging than your assessment, with which I can't argue. Even on a less crowded night than Sunday, this limp caper would be negligible.
---
High Hopes for Superstore and Chicago Med
Question: More of a comment than a question. Watched NBC's sneak peek of Superstore and loved it! I hope it is successful when it starts in January. I do have one question: Will Chicago Med make it? I like it better than Code Black. — Sue
Matt Roush: As stated in my review, I'm pretty well sold on Superstore as well. It's not perfect, but a step way above NBC's recent comedy efforts. (Same goes for the wackier Telenovela, which gets its own preview this coming Monday after The Voice.) Whether they'll get traction on Mondays as self-starters this winter remains to be seen, but they're the only sitcoms on the night, so staying hopeful. And NBC is all in on Dick Wolf's Chicago procedural soaps, so I wouldn't worry about Med. Which, like Code Black, strikes me as so painfully generic in its characters, casting and storytelling that if any of these doctors went on the others' show, I'm not sure I'd notice.
---
Peering Into Sundance's Cult Corner
Question: Has SundanceTV ordered another season of Rectify? Also, I had heard the next installment of Deutschland 83 would be titled Deutschland 85. Any information if that is still the case, when it might air and if, in the next installment, they will make the subtitles enhanced for better reading? — Bob
Matt Roush: There will be a fourth season of the exquisite Rectify, I'm happy to say. Look for it sometime next year. Not so sure about Deutschland, though the Hollywood Reporter noted a week ago that despite so-so ratings in Germany, the show's producers are in development for a second season, this one set in Deutschland 86 (so even more time will have passed), and it's likely to go forward—and I'd expect SundanceTV to carry it. No idea when. And if they got enough complaints about the legibility of the subtitles, maybe they'll fix it. I don't remember having much of a problem, but it's been a while.
That's all for now, but we'll pick up the conversation again next week, so keep sharing your thoughts on new and returning series and other TV matters. I can't do this without your participation, so please send questions and comments about TV to [email protected] or shoot me a line on Twitter (@TVGMMattRoush). Or submit your question via the handy form below.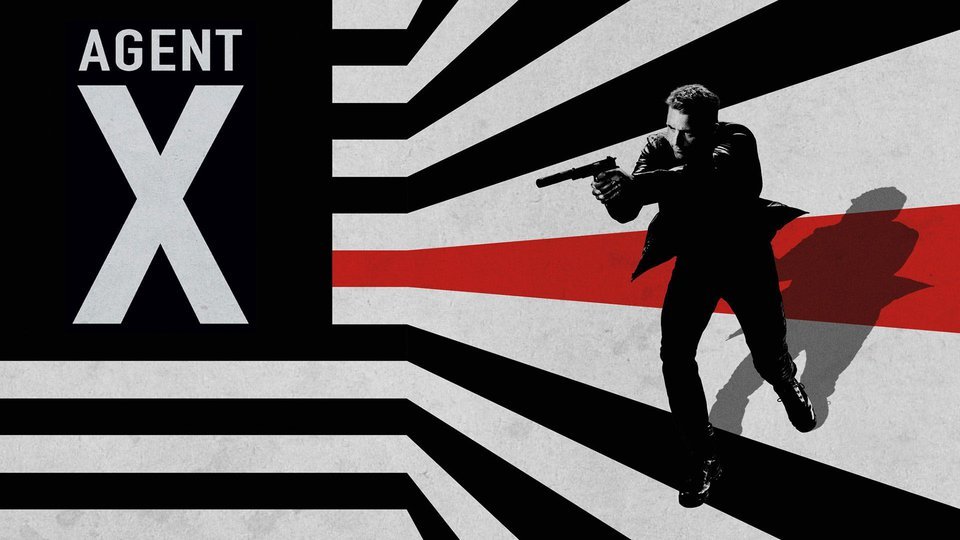 Agent X
where to stream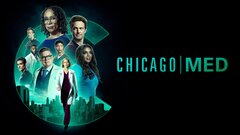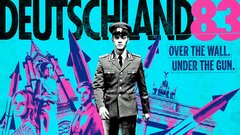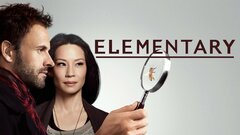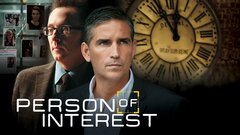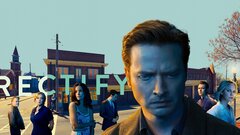 Rectify
where to stream