Disney Channel Celebrates a Radio Disney 'Family Holiday': Andy Grammer, Sabrina Carpenter and More Stars (PHOTOS)
'Tis the season to get jolly! Disney Channel's Radio Disney Family Holiday special premieres this Friday (December 4), during the fifth year for the channel's Fa-La-La-Lidays programming.
This year's variety show-style celebration is hosted by Girl Meets World star Sabrina Carpenter, and features musical performances by Andy Grammer, Charlie Puth, Jacob Whitesides, Forever In Your Mind, Mickey Guyton and Carpenter herself. Sofia Carson (Descendants) and Karan Brar (BUNK'D) will also be stopping by the special. Even more merriment: After the special, there will be an exclusive One Direction performance of "Drag Me Down."
Check out exclusive behind-the-scenes peeks of Family Holiday below!
Here's to looking at you, Forever in Your Mind! The boy band is all smiles.
Carson (left), Carpenter, Brar and Miranda May (BUNK'D) have fun on set.
Carson (left) and Carpenter break into laughter as they decorate some holiday cookies.
Honey, we're good! Andy Grammer takes a sweet selfie with Carpenter (center) and Carson (right).
Radio Disney Family Holiday airs Friday December 4 at 9/8c on Disney Channel.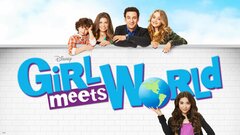 Powered by