First Look: Nick Offerman Is Ready for Thanksgiving on 'Brooklyn Nine-Nine' (PHOTO)
It's sparks, but no recreation on Brooklyn Nine-Nine this Sunday as Captain Holt is forced to interact with an ex-boyfriend, played by Parks and Recreation's Nick Offerman.
And if things couldn't get more tricky for the cops of the Nine-Nine, Jake must take care of Terry's pregnant wife Sharon when he and Rosa have to visit Rikers for an investigation—only her water breaks, throwing the precinct into chaos. Though based on more exclusive images below, it appears that Holt's ex might be just the doctor the situation has ordered.
RELATED: 19 Other Thanksgiving Episodes to Be Grateful for
Elsewhere on the FOX sitcom, Charles and Amy's efforts to keep the bullpen from overflowing with perps sees them processing paperwork by hand.


Brooklyn Nine-Nine, Sunday, Nov. 22, 8:30/7:30c, FOX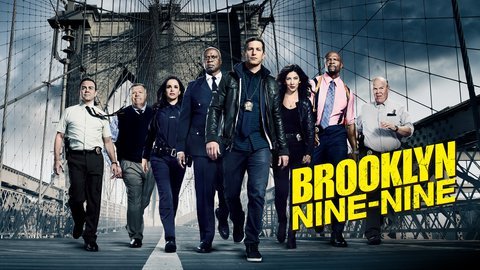 Powered by