Miss Universe and Miss USA Pageants to Air on Fox
Miss Universe and Miss USA have a new broadcast home.
Having been dropped by NBC earlier this year, the pageants will now air on Fox. The network announced Wednesday that the new broadcast pact will kick off with The 64th Annual Miss Universe Pageant, which airs Sunday, Dec. 20 at 7/6c on Fox.
The three-hour pageant will air live from Las Vegas' Planet Hollywood Resort & Casino. Fox will air Miss USA in 2016.
The deal was brokered by WME-IMG, which purchased the Miss Universe Organization from Donald Trump in September.
NBC and Trump had previously owned Miss Universe as a 50/50 joint venture. But NBC backed out of the partnership this summer and severed ties with the presidential candidate after Trump accused "killers and rapists" of sneaking over the border from Mexico.
NBC handed its stake in the pageants back to Trump and later hired Arnold Schwarzenegger to replace him as host of Celebrity Apprentice. But more recently, that relationship has apparently been repaired, as Trump is scheduled to host the Nov. 7 episode of Saturday Night Live.
Meanwhile, NBC's exit left the July 12 telecast of the Miss USA pageant without a home, until Reelz stepped in at the last minute to air the event. Miss USA averaged just 925,000 viewers–a huge hit for the small cable network, but a big drop from the previous year's 5.6 million on NBC. The move to Fox next year will help Miss USA regain some of that lost audience.
The last Miss Universe pageant, which aired Jan. 25 on NBC, averaged 7.6 million viewers.
IMG's Michael Antinoro, the senior vice president of original content, said the deal with Fox "marks a new era for The Miss Universe Organization as a whole." Fox Entertainment president David Madden called Miss Universe and Miss USA "iconic television events" and said the new arrangement would "infuse a fresh new energy into these perennial broadcast favorites."
Contestants from more than 80 countries will take part in the next Miss Universe competition,  which will end with current Miss Universe Paulina Vega of Colombia crowning her successor.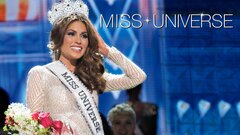 Powered by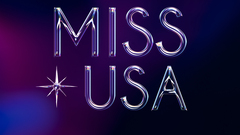 Powered by