Reelz Picks Up Miss USA Pageant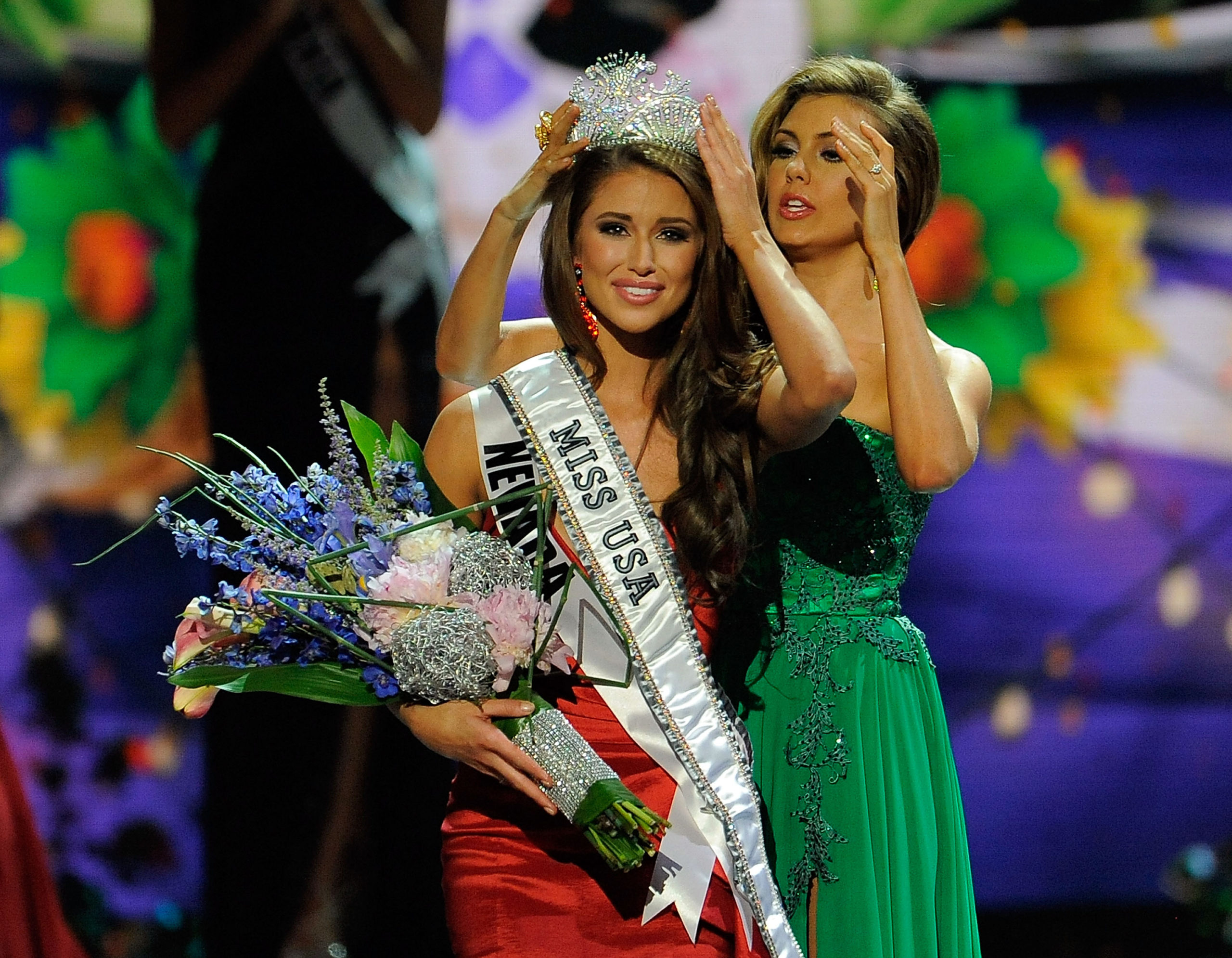 Reelz to the rescue, again.
The small cable network has acquired the TV rights to this year's Miss USA pageant, set to air Sunday, July 12 at 8/7c.
NBC was originally set to air the event, but Miss USA lost its TV home after NBC Universal cut ties on Monday with Donald Trump. NBC Universal and Trump jointly own the Miss Universe Organization, which operates the Miss USA pageant, but NBC now plans to divorce itself from the partnership.
Reelz made a name for itself over picking up controversial projects that had been discarded by others. Famously, the channel landed the 2011 miniseries The Kennedys, starring Greg Kinnear and Katie Holmes, after History channel dropped it. (It ultimately won four Emmy Awards.)
It appeared at first that Miss USA might have to settle for streaming this year's pageant. The Miss Universe umbrella has become a hot button issue following Trump's statements on the presidential campaign trail that "rapists" were being sent over the border from Mexico.
Univision dropped out of the telecast first – and has now been slapped with a $500 million lawsuit by Trump. NBC followed, but given their partnership over the Miss Universe Organization, such a move is harder to quickly pull off.
Trump's incendiary words made the list of potential new broadcasters for Miss USA short. Given its small audience, Reelz isn't ideal – but it may still be the better option vs. streaming. (The 2014 Daytime Emmy awards found itself also without a broadcast partner, forcing it to stream the proceedings – a decision still seen as a disaster.)
Reelz is owned by Hubbard Broadcasting, which mostly consists of local TV and radio stations. As an independent, Hubbard doesn't face the same potential issues that a conglomerate like NBC Universal, Disney/ABC, Viacom or Turner might find in being in business with Trump right now.
"The decision on the part of Reelz to acquire the rights to the Miss USA Pageant was based on our belief that this special event, and the women who compete in it, are an integral part of American tradition," says Stan E. Hubbard, CEO of Reelz. "As one of only a few independent networks, we decided to exercise our own voice and committed ourselves to bringing this pageant to American viewers everywhere. For us, this decision is about the dreams of the contestants who come from all walks of life across the United States, the city of Baton Rouge that has proudly come together to host this pageant and the viewers who will be watching and celebrating its 54th year on television. The MISS USA Pageant is a perfect fit on Reelz."
Meanwhile, the list of businesses cutting ties to Trump continues to grow; on Wednesday, Macy's dropped its relationship with the tycoon.