'Beautiful As I Want To Be': Transgender Model Geena Rocero Helps Trans Teens Define Their True Selves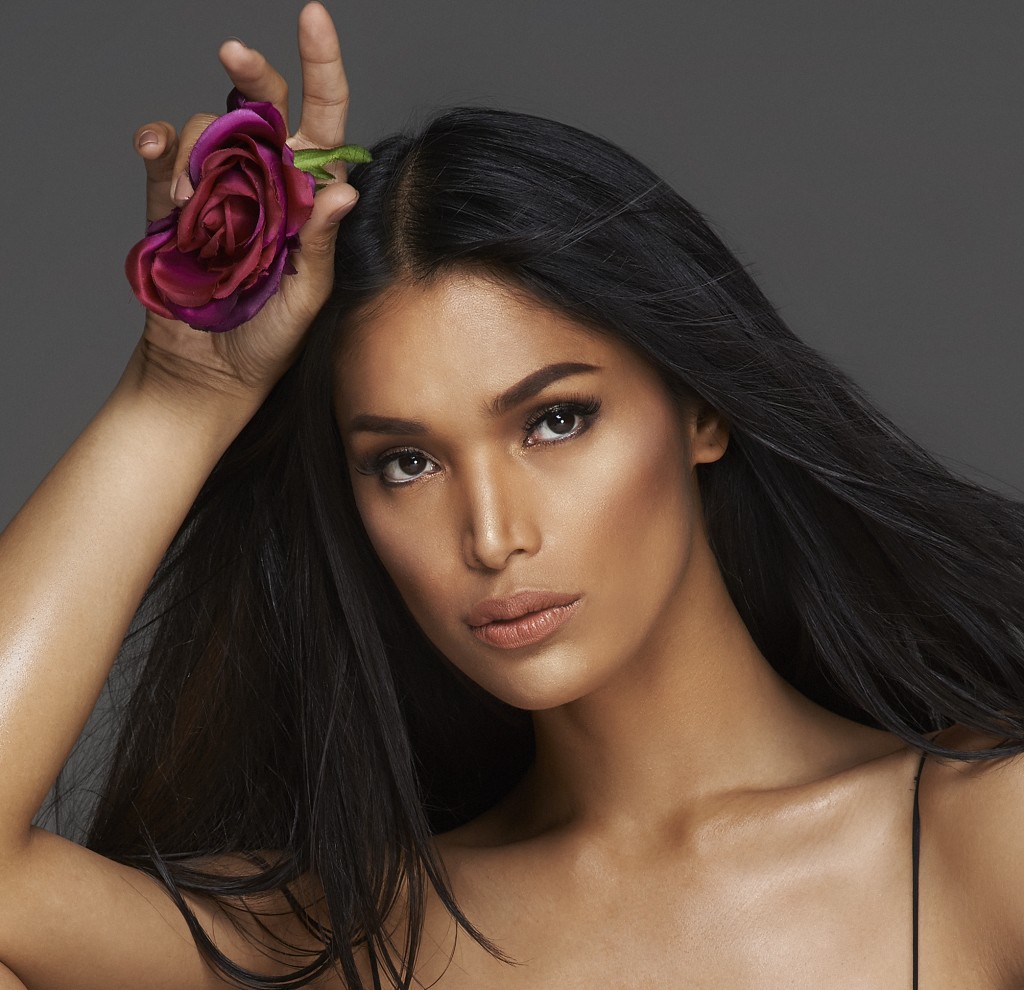 Beauty may be in the eye of the beholder, but LogoTV.com's latest web series Beautiful As I Want To Be allows transgender teens to define what beauty—both inner and outer—means to them.
Each of the series' four episodes focuses on a different trans teen, matching them with a successful trans coach or mentor to guide them on the journey of visualizing their desired identities. "One teen wanted to highlight what it means to be a poet. We matched the teen with a successful trans writer in Hollywood," explains executive producer Geena Rocero, a transgender supermodel and founder of the transgender rights awareness campaign Gender Proud. "We match them with people who have done the same thing."
In addition, each mentor serves as the creative director of their individual photo shoots. "We ask [each teen] what Beautiful As I Want To Be means to them and how they want to create that image," shares Rocero. "We take them through the photo shoot process and the image they create is their idea. We sort of just guide them through that. It's like America's Next Top Model without the judges."
RELATED:Tracking the Rise of Transgender TV
The first episode focuses on 17-year-old Zeam, who identifies as an artist and who wants to paint his inspirations. "He wants to share the people who have inspired him to challenge notions of beauty. People that he looks up to," says Rocero. "It's his idea to do hair and make-up and [choose] his outfit." For Zeam, his mentor was Caitlyn Jenner.
"Initially, they connected over sports," says Rocero. "But Caitlyn also wanted to say to Zeam that she's in a stage in her life where she's lived her truth and expressed herself, [and] it doesn't matter what age you are, you need to express yourself. So that was a perfect match for them."
Other mentors this season include Jen Richards, a series regular on I Am Cait and one of the co-producers of the show Her Story, and Angelica Ross, the CEO of TransTech Social Enterprises, a social venture that focuses on training trans people.
But it's not just the mentors who serve as an inspiration for the teens, but also the crew, which is almost all trans, from the hairstylist to the make-up artist and photographer. "One of the most amazing things I've heard from the youth is that they've never been in an environment that's all-inclusive," says Rocero. "For kids to see that they're in an environment that's empowered and [to see] successful trans people doing their thing, that's huge."
That's one thing that excites Rocero most about the series—that trans teens are allowed to not only visualize their ideal selves but also create that for themselves. "This is not just about them being trans. It's about their hopes and dreams and, hopefully, a system that would allow them to make that dream a reality."
Rocero also thinks it's important that Beautiful As I Want To Be is trans-produced content. "It's important that trans people are not just the subjects but also the creators. We're creating our own story, so we make sure we're telling our diverse, nuanced experiences. We're not just the subject now. We're creating our own media, our own narrative. Taking control of that is a powerful thing."
Episodes of Beautiful As I Want To Be are available on LogoTV.com every Wednesday.