Are Major TV Deaths Losing their Power to Stun Viewers? It used to be that when a character died on Game of Thrones or The Walking Dead, viewers believed they were actually dead. Not anymore. As James Poniewozik puts it, "I do think the TV fan base suspects that even the most violent shows are reaching the limits of what they can do to top themselves, and beginning to see the whole bloody business — originally a refreshing change from the stunts of TV past — as a kind of stunt in itself. Killing off major characters became the way a show made its bones, proved no one was safe, proved it was willing to 'go there.' But now we 'go there' so often we practically have our mail forwarded there."
McConaughey, who first hosted in February 2003, will return on Nov. 21 with musical guest Adele.
"I heard about it, but I don't know!" Benoist said with a laugh, adding: "I'm glad he's excited to watch the show."
It would be wrong to bring back that character after that brutal death. PLUS: URLs are spoiling last night's episode, why The Walking Dead is in a no-win situation, a requiem for the dead character, what if it's a fake-out?, and why that death was real.
What started as a blowout game between two teams ended up becoming dramatic before a crowd in London.
"'Reboot' sounds cheesy," he says. "I don't like any of those words," Carter said. "I call it 'programming by feather duster.' If you've liked this before, you'll like it again."
The theatrical version of Victorian special will feature 20 minutes of additional footage.
Kunis, who immigrated from Ukraine, will produce the semi-autobiographical comedy about an American husband and his Russian wife and in-laws.
Instead, the NY Times notes, Bush has been consumed by presidential campaign coverage of his son, Jeb, and Donald Trump on Fox News.
They're re-teaming for three special audio episodes.
NPR producer Becky Sullivan used the word "pansy" to describe liberals in her Final Jeopardy! answer.
While on set, the former secretary of state had to take an important phone call from current Secretary of State John Kerry.
"Because," says Stuart Heritage, "while Bart has died before, we've never lingered over his corpse as gleefully as this." PLUS: The Simpsons scored a season high with this year's Treehouse of Horror.
Actually, a College Humor parody of the ESPN documentary franchise.
When will the Game of Thrones star return to the BBC series?
Donald H. Fey, a Korean War vet, died last week of heart failure at age 82.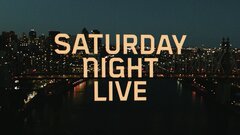 Powered by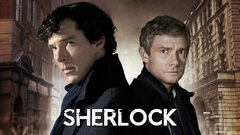 Powered by