WATCH: A Boy and His Doll Conjure Up Fear in New 'Lore' Clip
Between the Annabelle movies and those grown women wearing outfits that match their American Girls, it's no doubt that dolls can be as creepy as clowns. And when Lore drops on Amazon Friday, Oct. 13, viewers will get to see an even more unsettling look at a boy and his toy in the episode entitled "Unboxed."
"Unboxed" is a skin-crawling account of a young Robert Otto, a real-life kid who was so lonely, he formed a frightening friendship with a doll he named after himself. Check out the clip below and tell us we're wrong.
During the series' New York Comic Con panel, Lore creator Aaron Mahnke discussed adapting his wickedly popular podcast for the small screen and where he found some of his inspirations. "I like to focus on stories that are on the fuzzy line of reality," Mahnke said of digging into the real-life roots of supernatural legends. Fellow executive producer Gale Anne Hurd (The Walking Dead) offered: "The scariest stories are true and this [show] is a way to bring them to life."
You got that right, doll!
[contetncards url="https://www.tvinsider.com/413568/podcast-lore-amazon-prime-video-aaron-mahnke/"]
Lore, Streaming, Friday, Oct. 13, Amazon Prime Video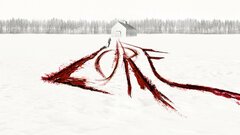 Lore
where to stream
Powered by