'The Mindy Project' Cast Shares Their Dream Road Trip Partners (VIDEO)
https://player.waywire.com/?id=7ZWS8B2QC8XVR66Q
On the latest episode of The Mindy Project, now streaming on Hulu, Danny and Morgan take a road trip. So it got us thinking: if the show's cast members were to take cross country treks on four wheels, who would they want with them?
We caught up with the stars on Saturday night at PaleyFest New York's panel for the show, and the answers did not disappoint. "I'm going to say, right now, at this moment, any member of the Chicago Cubs before they go to the World Series," said Ike Barinholtz (Morgan). "Or Will Ferrell because he's really funny."
As for Mindy Kaling herself, she voted for presidential hopeful Hillary Clinton. "She's so knowledgeable and she's so hyper-educated, that I feel even her boring stories would be good and I'd learn a lot," the actress shared.
See what other fun answers Ed Weeks, Beth Grant and Xosha Roquemore gave in the video above.
The Mindy Project, Tuesdays, Hulu
---
Questions? Ask Critic Matt Roush!
TV critic (and occasional TV therapist) Matt Roush answers viewer questions and concerns in his Ask Matt column each week. Wondering about plots, characters and twists on your fave shows? Submit your query to Matt via the form below: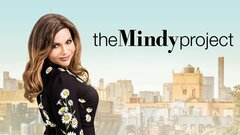 Powered by