'Law & Order True Crime: The Menendez Brothers' Is 'All Seven Deadly Sins in One Place'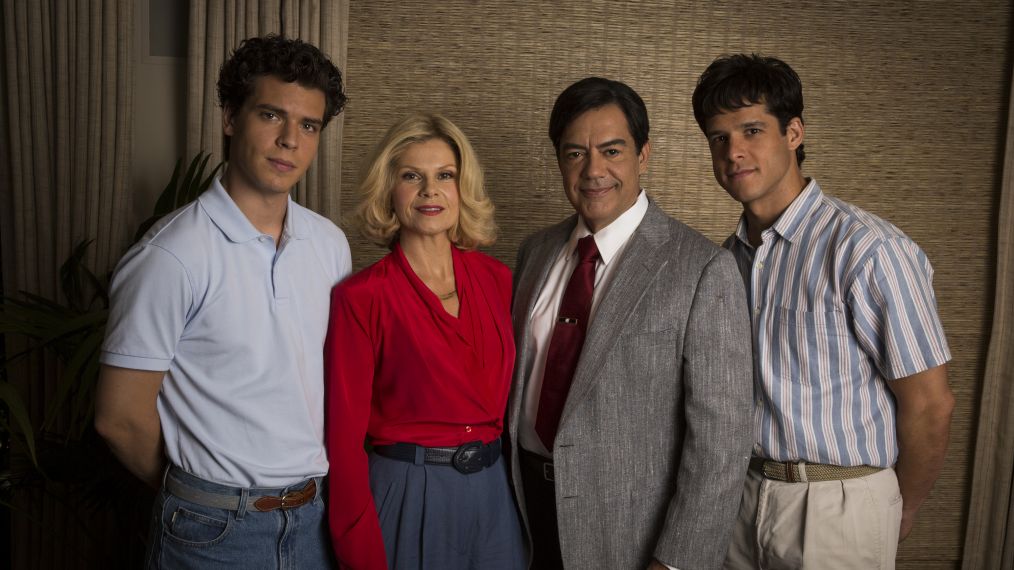 NBC and its super-producer Dick Wolf are trying their hand at the true crime genre with the anthology series Law & Order True Crime. The first eight-episode installment is an in-depth examination of the trial of Lyle and Erik Menendez, who were convicted in 1996 of the 1989 murder of their wealthy parents, Jose and Kitty. Edie Falco stars as the brothers' defense attorney, Leslie Abramson, who asked a jury to believe the murders were the result of years of sexual abuse at the hands of both parents. And for the actress, getting inside the case, discovering the unexpected lives of the victims, and the motives behind the murders has been eye-opening.
While Wolf is known for "ripped from the headlines" stories and fictionalizing events to tell a better story, in The Menendez Murders, the trial's court records are gospel. "It's all taken straight from the transcripts," reveals Falco. "There's no room for conjecture here."
See Also
Brooke Shields has a special guest role and Philip Winchester returns as Peter Stone!
The ever-outspoken Wolf explains that the sensational double-murder and subsequent trial make for compelling television. "It's got love, lust, lying, cheating," he lists. "Basically, all seven deadly sins in one place." But Wolf is equally vocal in his belief that not only were the brothers victims of collusion between the district attorney's office and the case's judge (Edwards), but also that their conviction of first-degree murder doesn't fit the crime—especially considering our understanding of the long-standing effects that sexual abuse can have on its victims. The series attempts to sway public sentiment, as it focuses not on the "who" of the murders, but rather the "why."
Falco, a four-time Emmy winner, shares that she feels a sense of responsibility in telling this story as accurately as possible, and that means telling difficult aspects of the lives of Lyle and Erik and the deaths of Jose and Kitty. "I feel things are a little more weighty here because there are people alive today and two that aren't as a result of this crime, and that deserves a fair amount of attention and respect. There are real people living the ramifications of what went on during this period of time, and it's important to be knowledgeable and respectful of that fact."
Falco says that when the trial initially occurred, she was only peripherally aware of it. "I made the same judgment a lot of people did: two greedy rich kids from Beverly Hills who killed their parents for the money, and I kind of filed it away in my brain and that was that." But after working on the project and discovering the facts of the case, Falco reveals, "I was pleased to find out that I was wrong about this case."
Law & Order True Crime: The Menendez Murders, Tuesdays at 10/9c, NBC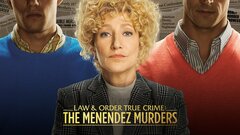 Powered by