'Fargo' Season 2 Will 'Stun With Its Level of Violence' (VIDEO)
https://player.waywire.com/?id=QBKT1D1LZ5KP9H8N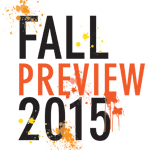 Fargo's second season goes back in time to 1979 to explore Midwestern crime, along with Lou Solverson's past as a state trooper working alongside his father-in-law. In this version, Patrick Wilson embodies the young Solverson (Keith Carradine played the mature Lou in Season 1), who finds that the war horrors he saw in Vietnam didn't stay overseas.
RELATED:Check Out New and Returning Fall Shows
The new series focuses on a completely new set of characters, a veritable who's who of talented actors and actresses. Representing the good guys along with Lou is his father-in-law, Hank (Ted Danson), while Floyd Gerhardt (Jean Smart)'s crime syndicate matriarch has "three sons with different levels of psychopathic tendencies," described the actress. Caught in the middle is young married couple Peggy and Ed Blumquist (Kirsten Dunst and Jesse Plemons), who have dreams of "living peacefully and working hard," said Plemons. But…who knows?
Watch the video above to meet the rest of the Fargo cast.
Fargo, Season premiere, Monday, Oct. 12, 10/9c, FX.
---
Questions? Ask Critic Matt Roush!
TV critic (and occasional TV therapist) Matt Roush answers viewer questions and concerns in his Ask Matt column each week. Wondering about plots, characters and twists on your fave shows? Submit your query to Matt via the form below: