25 Reasons Jamie Lee Curtis Reigns Above All 'Scream Queens'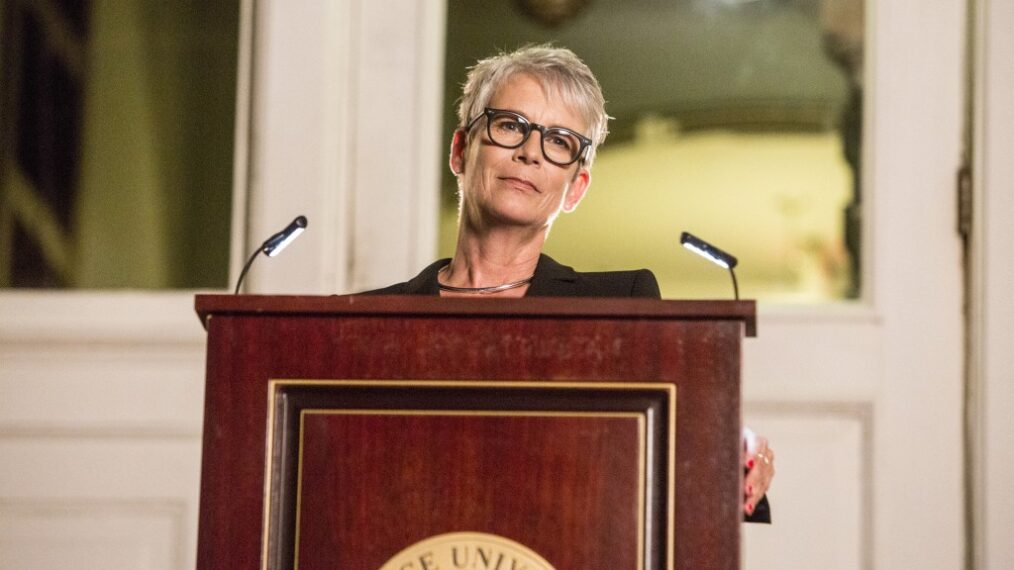 Sharper than Michael Myers's kitchen knife and so funny it's scary, Jamie Lee Curtis slays as the sexy, sinister dean Cathy Munsch on Fox's Scream Queens, the campy serial thriller from Glee's Ryan Murphy. "If this had been straight-up horror, I don't think I would be having as much fun," says the 56-year-old actress. We have nothing but love for Curtis. Let us count the ways.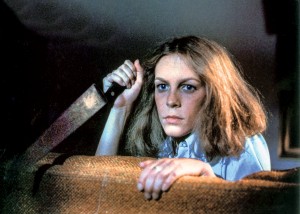 1. Laurie Strode, her iconic character in 1978's Halloween, was one of slasher filmdom's first final girls—and Curtis couldn't be prouder. "A smart survivor? Put that on my tombstone!"
2. She doesn't like scary stuff but still does her job. "I'm not a horror fan; I'm a horror practitioner," says the woman who also starred in Halloween II, Halloween H20, Prom Night, Terror Train and The Fog.
3. She knows the worth of her work. "I got $8,000 for Halloween—$2,000 a week for four weeks," she recalls. "No ownership, no points. The reward is, every year my work is seen."
4. She credits horror fans with being "incredibly loyal," and she's happy to reward that loyalty. "I recognize the value of my participation in this show from a horror-cred background."
5. Curtis signed on to play the shifty Dean Munsch in Scream Queens "with nothing more than a 15-minute pitch" from Murphy. "I didn't see a script until two weeks before shooting."
6. Though she's an aristocrat—her British filmmaker husband, Christopher Guest, is the fifth Baron Haden-Guest, making her Lady Haden-Guest—it's her mom, Psycho's Janet Leigh, whom she calls "the Royal Legend."
7. She'll re-create Leigh's infamous Psycho shower scene in a November episode of Scream Queens.
8. She likes to use her powers for good. Three years ago, she made her only appearance ever at a horror convention and "made a lot of money" for Children's Hospital Los Angeles.
9. She's versatile. See: her Golden Globe–nominated performance as a smart-ass femme fatale in 1988's A Fish Called Wanda; her Golden Globe–winning performance as a sassy magazine writer on the late-'80s sitcom Anything but Love; her Golden Globe–winning pole dance in 1994's True Lies.
10. She doesn't take all the credit for her success. Curtis says her interest in returning to TV was inspired in part by writer Jeff Dixon and H20 director Steve Miner, her partners on a shelved ABC Family pilot.
11. That pilot—The Final Girls—was about a group of young women who united to battle evil (think Pretty Little Buffys). And it would have been epic.
12. Her Activia yogurt commercials got us all regular.
13. Her Activia yogurt commercials also got us a pitch-perfect spoof by Kristen Wiig on Saturday Night Live.
14. She knows a killer performance when she sees one. "All of us bow down to Emma Roberts," Curtis says of her costar. "She's this beautiful wisp of a girl who packs a punch."
15. She knows a killer performance when she hears one. "She's going to be a recording star," Curtis says of another costar, Keke Palmer. "This girl can sing it!"
16. Still, she has much to teach her younger castmates. "I've shared the JLC do's and don'ts," Curtis says. "It's not advice. I'm just giving them some of my experiences."
17. And as a social-media newbie, she has much to learn from them. "This is a very sophisticated, modern, tech-savvy group of people. They are teaching me."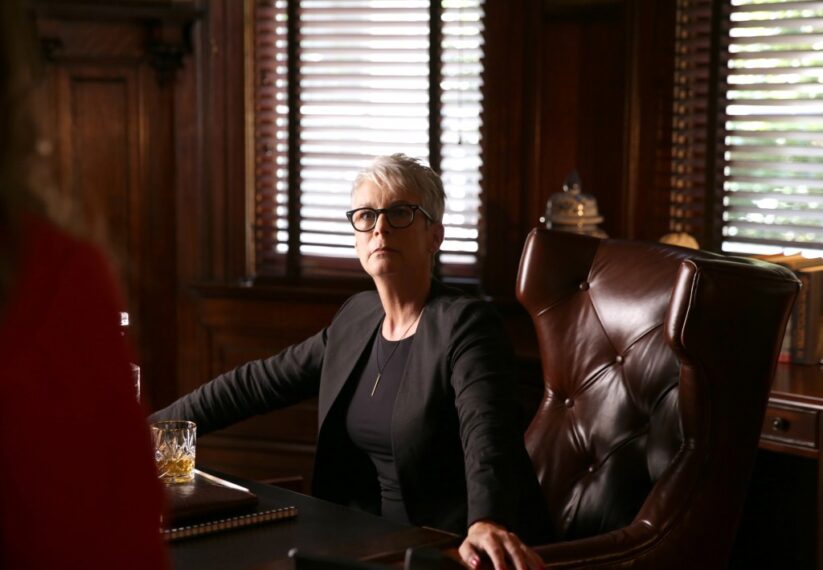 18. She adores Dean Munsch. "It's so delightful when someone gives you something you never even knew you wanted but completes you in such a way that you can't imagine your life without it," she raves.
19. She doesn't get all Method and actor-y. Of her younger self in Halloween, she says, "I thought she was good. I believe Laurie Strode existed…that's all my job is. Period."
20. Curtis shares our love for her turn opposite CSI's William Petersen in 1987's underrated Amazing Grace and Chuck. "It's beautiful. They've re-released it, so you can buy the DVD or download it."
21. Even on the day she made infamous, she's humble. "I don't walk around on Halloween going, 'Hi, everybody! How're you doing? Thanks for coming.' I'm not that person."
22. She dresses the part. Almost all of the dean's clothes, like the leather jacket she wore in the pilot, come from Curtis's closet.
23. She has no idea who dies on Queens. "We get these scripts, and every single one of us flips to the last page to see if we're dead."
24. She has no idea who the killers are. "The beauty of this job is that nobody does! The only ones who know are the producers."
25. And that doesn't scare her. "I could not be happier," she says. "I'm getting to say the best lines, and I am just f–king loving it."
[jwplatform xxD7qh6E]
Scream Queens, Tuesdays, 9/8c, FOX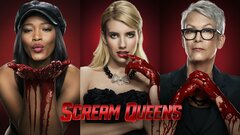 Powered by