'SNL' Faces its 'Toughest Test in Years' as it Attempts to Own the 2016 Election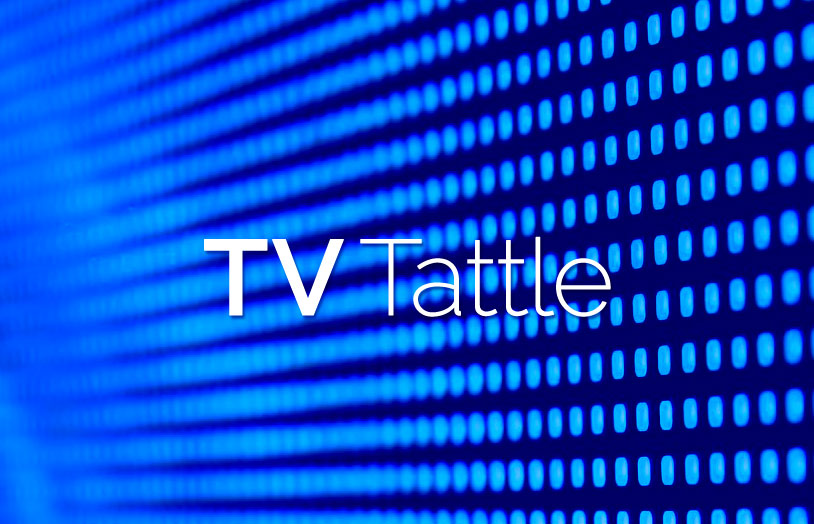 That's according to SNL historian James Andrew Miller, who says that Saturday Night Live will have something to prove when it returns and kicks off its 2016 election mockery on Saturday. "Despite all its prestige, acceptance, and Big-Footed clout, the show must now confront a hostile environment that will put it to its toughest test in years," he says, adding that "it's hardly a secret that there's a waiting crowd of competitors out there—satirists, topical comics, pundits, parodists, wits, and wags—with new ones all but popping out of the woodwork." PLUS: The attractive cast is one of several problems at SNL, Weekend Update co-anchors haven't forgotten Rachel Dolezal, how two SNL writers are preparing for the season, can SNL pull off making fun of Donald Trump after everybody's done it?, how will success affect Kate McKinnon?, play the Miley Cyrus SNL drinking game, NBC is devoting 4-1/2 hours to SNL on Saturday night, and Miley won't have a time delay when she hosts.
Yahoo chief marketing officer Kathy Savittt was "our beloved benefactor," says Dan Harmon. And her departure to another job means the chances of a seventh season are "more bleak," he says.
Producers are so intent to be right about physics that they employ an actual physics professor from UCLA.
The Steve Harvey-hosted game show has always pushed boundaries, but Harvey recently asked contestants to "name the first part of a woman you touch to get her in the mood."
"In the back of our minds we know it's unrealistic," says 15-year-old Maggie Parham. But, according to the NY Times, she and other New York City teens are enamored by the dreamscape dimension of its portrayal of a city they don't remember, or that never existed. PLUS: Hamsters remake the Friends opening.
A female version of James Corden, who was mostly unknown before being tapped to host The Late Late Show, would never happen, says late-night expert Bill Carter. "The reach for the unknown – which happened with James Corden – wouldn't happen with a woman; they'd be afraid to do that," he says. That's why you get famous female names like Amy Schumer and Tina Fey bandied about for open late-night jobs.
Von Miller was fined $11,567 for reenacting the Comedy Central show's excessive celebration sketch, prompting Jordan Peele to tweet: "Von Miller just got fined about what it cost us to make this sketch."
Soderbergh, who's also produces The Knick, has no plans to go back to making movies. But he is applying movies to TV by making the director, not the writer, the "ultimate Oz figure" on the show, especially with his remake of The Girlfriend Experience.
David Peterson, 34, who's the co-founder of the Language Creation Society, says his new book will take readers through "the nuts and bolts of language creation so they can focus on the more important question: What do I want to say with this new language that I can't say in my native language —or any other language that currently exists?"
What's the big deal when there aren't any juicy revelations?
Late World with Zach ran in early 2002 and featured such guests as his future co-star Bradley Cooper and an interview with Ice Cube in the back of a convertible.
"They have that same wonderful dynamic we first saw in the backdoor pilot on CSI," showrunner Pam Veasey says of Danson and Patricia Arquette's lead character.
Fey and her Unbreakable Kimmy Schmidt team of Jack Burditt and Robert Carlock are behind the multicamera comedy.
The CSI: NY alum will guest as a sergeant on the CBS series.
"Like any dystopian fiction," says David Sims, "it's easy to dismiss as fantasy, but remove the zombies and Fear could be taking place in dozens of real-world locations."
Here's what happens if you google "Trevor Noah shirtless."
Sean Bean searches for his past in this preview of Season 2.
The CBS drama is still able to maintain its high quality following the controversial departure of Archie Panjabi. PLUS: New series regular Cush Jumbo is not the new Kalinda.
The Melrose Place alum and Devious Maids star will play the governor of Maine on the Joan Allen drama about a politician's young son who comes back after being presumed dead.
The former Lost star announced that she's expecting with her boyfriend on Twitter.
"This is the second season that the show has been Brody-less, and it continues to enjoy its freedom," says Richard Lawson. "Carrie is a great invention of a character, and setting her loose in new systems has yielded compelling results. Homeland is sleeker, leaner as a straight-up spy show, rather than tangling with all the emotional operatics the Carrie/Brody pas de deux necessitated. Carrie works best as a lone Jeanne d'Arc, a solitary Cassandra, propelled by her feverish visions into the dark." PLUS: Homeland hits the reset button again — and it works, Season 5 shows its timeliness when it comes to current affairs, the best thing about Homeland has become the worst thing about Homeland, it takes three episodes for Homeland's annoyances to make a comeback, and Homeland boss says: "We're adopting the model that The Wire and 24 set."
Season 1 was a disappointment, says Willa Paskin. "But having set my expectations lower," she adds, "I found the new season to be perfectly satisfactory. The show has made a huge improvement just by increasing the number of point of view characters. It is no longer told only from the perspectives of mopey, broken Ruth and jerky, perpetually aggrieved Noah, but from those of their much more appealing exes." PLUS: What should you care about on The Affair?, Maura Tierney signed up not knowing her character would get a point of view down the road, and viewers need to get over that whole truth thing to enjoy The Affair.
The HBO drama, says James Poniewozik, "appears no more interested than before in answering big questions about the Departure. But it goes nowhere beautifully. The season opens with a wordless prologue, a mood-setting vignette of tragedy and compassion, like something from 2001 or The Tree of Life. The first two episodes, directed by Mimi Leder, are deft at parceling out visual information to create mood and mystery." PLUS: Season 2 feels thrillingly new and improved in all the best ways, The Leftovers has become more accessible without giving up with makes it great, Damon Lindelof admits being really depressed writing Season 1, Lindelof and Justin Theroux talk about the Season 2 changes, and how Friday Night Lights inspired the Season 2 overhaul.