Fox Delays 'RENT' Live Musical Production Until 2019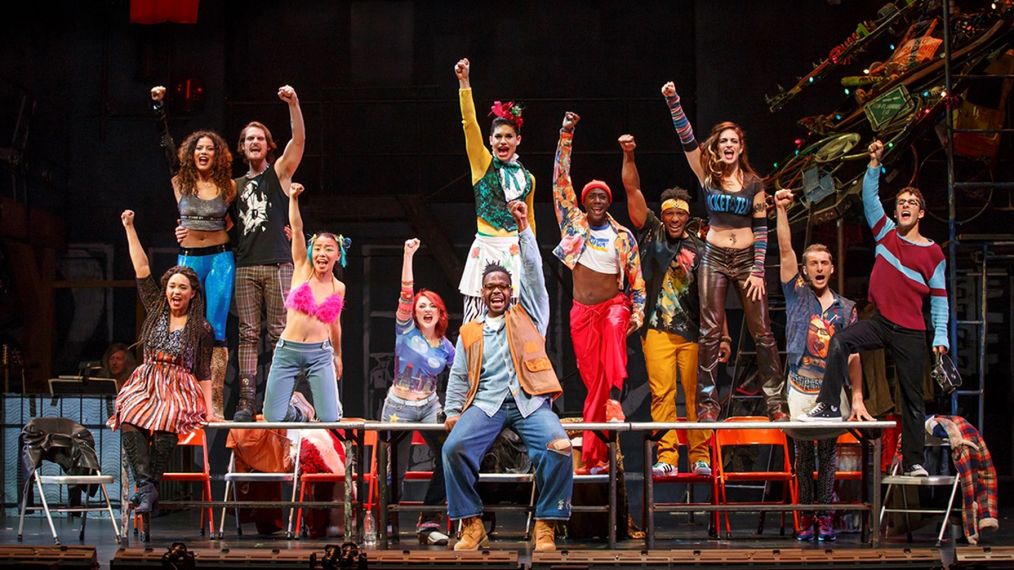 How many seasons will fans have to wait for Fox's musical production of RENT? Several. The network announced Monday it has pushed back live broadcast of RENT to January 27, 2019. The show is being produced by Grease: Live executive producer Marc Platt and he's been a little busy.
Platt is currently working on A Christmas Story featuring Maya Rudolph and Matthew Broderick, which airs Sunday, December 17 at 7/6c on Fox. During the Television Critics Association summer press tour, Fox chairman and CEO Dana Walden admitted Platt's focus was not on the Jonathan Larson musical. "Honestly, Marc has really been focusing on A Christmas Story; it's a big production to mount," Walden said at the time.
The network has yet to attach a director or cast to RENT.
RENT is a Tony Award-, Grammy Award- and Pulitzer Prize-winning musical created by Larson in the '90s. It explores themes of love, friendship, multiculturalism, disease, and political and social strife. The musical follows seven starving artists trying to make it in New York City.
RENT, January 27, 2019, 7/6c, FOX