'Arrow' Exclusive: First Look at Mr. Terrific! (PHOTO)
It's gonna be a gay ol' time in the newly-branded Star City when Palmer Technology's Curtis Holt joins the Arrow fun! Described as a tech savant, the openly gay character—played by comic Echo Kellum—is based on Michael Holt, a member of the Justice Society and Checkmate in the DC Comics universe.
"Curtis is someone we started talking about [in the writers room] at the end of last year, out of a desire to fill in some gaps in terms of the cast and storytelling," says executive producer Marc Guggenheim. And while the recurring character is a stylish brainiac who technically "fills the same role Brandon [Routh] filled last year," Guggenheim assures us that "no one will compare the two. It is really a different performance than Brandon's."
Holt will, however, share one thing in common with Routh's believed-to-be-dead Ray Palmer: A close association with Felicity Smoak (Emily Bett Rickards), who is now his supervisor at Palmer Tech. Which means fans should prepare themselves for a lot of laughs with these two sharing scenes together. "Echo has quickly become an MVP of the cast," raves Guggenheim. "I think a lot of people will compare him favorably to the addition of Emily in Season 1. He has this wonderful energy."
One might even say it's terrific.
More Arrow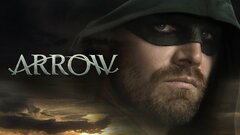 Arrow
where to stream
Powered by