Why Can't TLC Quit the Duggars?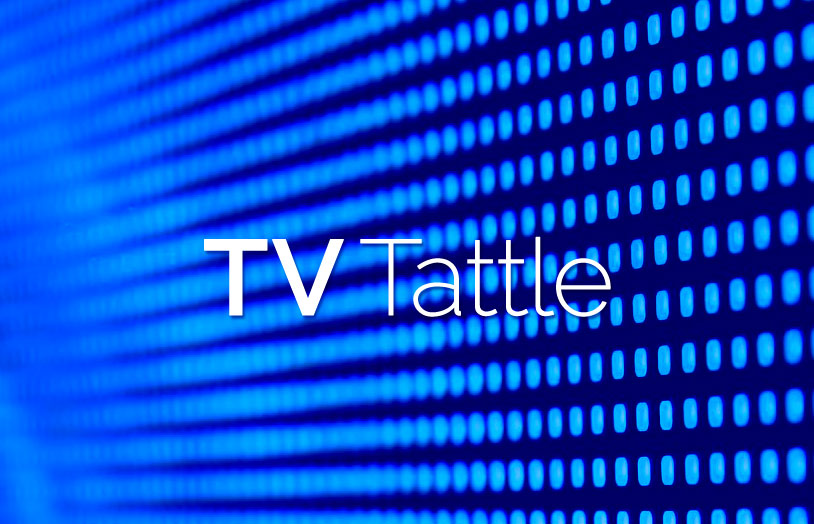 The 19 Kids and Counting family couldn't be kept off TV for long. "As it turns out," says Emily Shire, "TLC's break-up with the Duggars was about as fleeting and insubstantial as Ross and Rachel's many splits on Friends. Deep down, we always knew they didn't really mean it when they said they were calling it quits."
With the TGIT boss as his guest, Kimmel was able to top a one-hour NFL-delayed Colbert in the key 18-49 demo.
The Season 27 premiere that has Homer seeing Lena Dunham has been in the works for two years. PLUS: Is Springfield actually in Massachusetts?, and will Smithers come out to Mr. Burns this season?
The Big Bang Theory star married Ryan Sweeting in December 2013 after a whirlwind romance. PLUS: Cuoco has removed all photos of her husband from Instagram.
"In Shondaland, there is no shame in owning your story," says Kevin Fallon. "There are no apologies for loving the silly as much as you appreciate the serious, because you need both to entertain. Shondaland is out of this world and out of its mind, but down to earth and relatable. It's a haven. Shondaland is sexy and smart and aggressive and over the top, and it is ridiculous and meaningful—and both of those things are OK." PLUS: What was up with Scandal's Princess Di allegory?, How to Get Away with Murder creator talks season premiere, and Kerry Washington wants Beyoncé on Scandal.
CSI was such a long shot that ABC didn't order it to series and Disney gave up its ownership stake in the show. CSI was such a long-shot that CBS expected The Fugitive to be its big hit of fall 2000. PLUS: This is the best CSI episode.
Mike Schur and his Brooklyn Nine-Nine producer Matt Murray have sold a comedy about "a larger-than-life federal judge and the overworked twentysomethings who clerk for him."
"We ambushed her and tried to talk sense into her," Capaldi says. "That it would be great fun, wonderful for your career and other lies like that." PLUS: Doctor Who's Missy now has 2 action figures.
Behrs is promising a "down-to-earth, empathetic and often laugh-out-loud book" that is part lifestyle guide and part memoir.
The Fox network has been inviting to SNL alums Will Forte, Adam Samberg, Mike Schur, Jason Sudeikis, Nasim Pedrad and John Mulaney.
The Powerpuff Girls-Jeremy Scott fashion collaboration was part of the Moschino fashion show this week in Italy.
Male viewership is down 22% so far this season.
The singing legend will be joined on Patti LaBelle's Place by Whoopi Goldberg and Michelle Williams, as well as her Dancing with the Stars partner Artem Chigvintsev.
A five-part podcast will tell the same story from this week's two-hour episode.
Actress Krista Allen claims Spade stole her Fameless show idea. She's suing for more than $1 million.
Why was he holding a baby on the first night of filming?
The drama follows two ex-cons and a female as they engage in a crime spree across Texas.
Sunday's Fixing the System episode following the president as he visits a federal prison is more photo op than compelling journalism.
Hello Ladies alum Nate Torrence will guest on the CW series.
Why the 30 Rock and The Muppets characters are more alike than different.
The Friday special covers everything from Donald Trump to Anna Nicole Smith.
To kick off the season, producers created a "fun" story revolving around a treasure hunt.
The Indian-set series traces the decline of British rule, starting in 1932.
"A lot of Quantico is vaguely familiar," says Pilot Viruet "—24's terrorism, How To Get Away With Murder's structure, Homeland's ridiculousness, Prison Break's clues, Lost's large ensemble cast — but it still manages to pull off genuine surprises, in both gasp-inducing dramatic moments and legitimately characters' unpredictable personal secrets. It isn't all good: some characters are stereotypes, the pilot involves the occasional eye-rolling exposition, and the show runs the risk of either blowing its mystery early or prolonging an answer for so long the series could get tedious and drop off. Despite all of that, however, Quantico might be the most engrossing, dramatic pilot of the fall season." PLUS: It's as if a Shonda Rhimes series hooked up with a paranoid '70s political thriller, Quantico is adept at absorbing TV's most popular thriller tropes, why Priyanka Chopra left Bollywood for Quantico, and Quantico's true central mystery might just be "How long can you make bulls*it look good and feel entertaining?"
The Don Johnson drama is perfect for viewers who yearn for the days of Dynasty and Dallas. PLUS: The pilot feels incredibly dated, and Blood & Oil's big flaw is the mountains of Utah.