Ratings Watch: 'Blindspot' Opens Strong; Slow Start for 'Minority Report' on Premiere Week Monday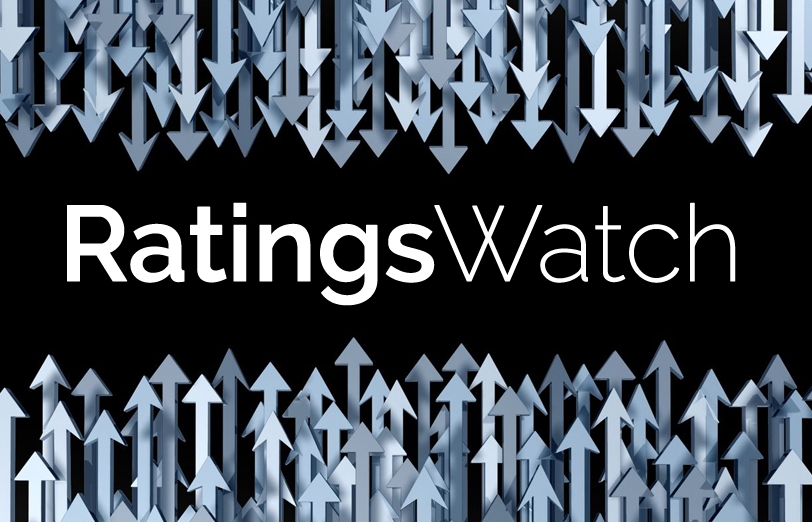 Monday, September 21 Final National Ratings (UPDATED)
Total Viewers (Live+Same Day) // Adults 18-49 ratings/share (Live+Same Day)
ABC
(8 p.m.) Dancing With the Stars 11.5 million // 1.8 rating, 6 share
(10 p.m.) Castle 6.8 million // 1.2 rating. 4 share
CBS
(8 p.m.) The Big Bang Theory 18.2 million // 4.7 rating, 17 share
(8:30 p.m.) Life in Pieces NEW 11.3 million // 2.6 rating. 8 share
(9 p.m.) Scorpion 11.1 million // 2.2 rating, 7 share
(10 p.m.) NCIS: Los Angeles 8 million // 1.2 rating, 4 share
Fox
(8 p.m.) Gotham 4.6 million // 1.6 rating, 5 share
(9 p.m.) Minority Report NEW 3.1 million // 1.1 rating, 3 share
NBC
(8 p.m.) The Voice 12.4 million // 3.5 rating, 11 share
(10 p.m.) Blindspot NEW 10.6 million // 3.1 rating, 10 share
Fox's TV adaptation of the Steven Spielberg drama Minority Report is off to a slow start, while NBC had reason to be optimistic about new thriller Blindspot.
Also on Monday, CBS' new comedy Life in Pieces opened decently, thanks to its strong The Big Bang Theory opener. According to CBS, the show's 11.3 million viewers made it the network's "most-watched Monday comedy time period premiere" since 2 Broke Girls in 2011.
Overall, it was a rough start to the new 2015-2016 TV season for everyone, however, as changing viewership patterns means that every new and returning series was down vs. their timeslot premiere last year. Even megahit Big Bang Theory dipped vs. last year's hour-long premiere (which scored a 5.5 rating in the key adults 18-49 demographic, vs. 4.7 for a half hour opener this year).
At NBC, The Voice came off its Sunday night Emmy win (for outstanding reality competition series) with a strong 3.5 rating in adults 18-49, vs. 4.1 last year. That was a minor dip compared to major drops experienced by the other networks, and allowed Blindspot to open with a 3.1 rating, down sightly vs. The Blacklist in the timeslot last year (3.5).
NBC noted that Blindspot improved on the premiere of State of Affairs in the timeslot last Nov. 17 (2.2 rating). Blindspot was also NBC's highest 18-49 rating for any regularly scheduled scripted series, premiere or otherwise on any night of the week, in the past year (since the Season 2 premiere of The Blacklist on Sept. 22, 2014). It was also the top rating in the time period for any regular ABC, CBS or NBC program, premiere or otherwise, in the past year since that The Blacklist episode, and NBC's highest-rated series premiere in two years in 18-49 and total viewers.
Meanwhile, Fox executives have to be concerned about their Monday night, which slumped vs. tough competition (including ESPN's Monday Night Football). Gotham returned to just a 1.6 rating in the demo, compared to 3.3 for its series premiere last year. That didn't help Minority report, which had strong title recognition but still just averaged a 1.1 in the demo – vs. Sleepy Hollow's 2.0 in the timeslot last year.
In the 18-49 demo, CBS' returns of Scorpion (2.2, vs. 3.2 last year) and NCIS: Los Angeles (1.2, vs. 1.9 last year) were also down.
At ABC, Dancing with the Stars is holding mostly steady from last week's premiere, averaging a 1.8 rating with adults 18-49, compared to 2.1 last week. But the season premiere of Castle dropped to a 1.2 rating, down from a 2.1 for the premiere last year.
Overall, thanks to a 2-hour The Voice, NBC won the night in the adults 18-49 demo with a 3.4 rating, followed by CBS (2.4), ABC (1.6) and Fox (1.4).
NBC also eked out a first-night victory in total viewers (11.8 million), followed by CBS (11.2 million), ABC (9.9 million) and Fox (3.8 million).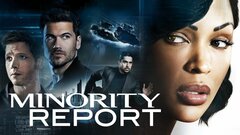 Powered by