'The Goldbergs' Get Ready for More '80s Movies Homages (VIDEO)
https://player.waywire.com/?id=2WHV5D1ZZV6MW9Y7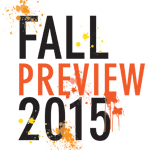 Your favorite '80s family is back this fall, and expect more tributes to movies on that era on the show. "There's going to be some homages… scene-by-scene, like what we did with Ferris, we'll do with The Goonies," shared Troy Gentile (Barry).
Expect some Risky Business to be thrown in, too, especially when someone tries "to throw a party…without his mother's knowledge," deadpanned Wendy McLendon-Covey (Beverly).
But the movie that Hayley Orrantia (Erica) would like to see done on the show is The Breakfast Club. "I think it would be hilarious if Barry, Lainey and Erica were different characters," she said.
Watch the video above as the cast also revealed what shows they'd like to guest star on—like The Bachelor, joked Sean Giambrone (Adam).
RELATED: Visit Our Fall Preview Page to Check Out New Shows
The Goldbergs, returns Wednesday, Sept. 23, 8:30/7:30c, ABC
---
Questions? Ask Critic Matt Roush!
TV critic (and occasional TV therapist) Matt Roush answers viewer questions and concerns in his Ask Matt column each week. Wondering about plots, characters and twists on The Goldbergs? Submit your query to Matt via the form below:
Powered by