Still Haven't Gone Back to 'Twin Peaks'? Here's Your Abridged Cheat Sheet Version
As with its original 1990–91 run, Showtime's return to Twin Peaks managed to delight some—rabid fans loved the expanded universe (scary ghost people, plus talking trees and teapots!)—and enrage others who were not on board for its many indulgences and meandering storylines. Exhibit A: the series' especially opaque finale, which featured a dapper-but-now-dour Agent Cooper (Kyle MacLachlan) tracking down one "Carrie Page" (Sheryl Lee), whom he believed to be the adult conduit for the soul of original series murder victim Laura Palmer. If you opted to sit out the polarizing run, wary of wading through all 18 episodes, here's a handy breakdown of the top three that are worth a try, and why.
If You Want Just a Taste…
Treat Episodes 1 and 2 as a single entity, a movie-length entry point that explores the fate of Agent Cooper. Turns out, his true self resides in the show's Black Lodge purgatory while his evil doppelgänger wreaks havoc in the real world. That's just the beginning. These episodes also trot out some old fan favorites—Mädchen Amick, James Marshall, Michael Horse—in the titular town.
If You're Wondering How Out-There it Gets…
The eighth episode, a largely black-and-white pre-Peaks origin story set in 1945, is likely the most avant-garde hour of TV ever created for a mass audience. A spooky tale of the atomic bomb's ripple effect on a southwestern city, this is the pure-heroin version of creator David Lynch in every sense. Plus, it offers a hint at the origin of certain forces of good and evil from the show's mythology.
If A-Listers and Feel-Good Moments Are Your Thing…
It's awfully hard to top the 16th installment in terms of star power—Tim Roth, Jennifer Jason Leigh, Jim Belushi, Eddie Vedder, Laura Dern (above) and Naomi Watts all make appearances. And after weeks of dealing with a mostly savant-like Cooper No. 3 (long story), he springs back to his pie-eating, coffee-lovin', fast-thinking self and finally makes his way back to Twin Peaks…at long last.
(Episodes currently available on Showtime Anytime or on demand.)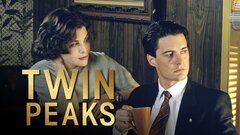 Powered by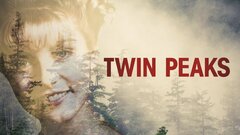 Powered by