Will Forte on 'The Last Man on Earth's 'New and Improved Phil'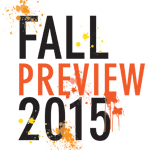 Goodbye, Tucson! The Last Man on Earth's Phil Miller (Will Forte) is setting off on a fresh adventure after being exiled by his group of survivors in Arizona at the end of Season 1. Now, in Season 2, Phil and ex-wife Carol Pilbasian (Kristen Schaal) have decided to embark on a new life together at the end of the world. Forte, who also serves as an executive producer on the show, previews the future for this postapocalyptic couple.
How would you describe the Phil of Season 2?
Phil has learned a lot of lessons. He still has his faults, and he's really working on them. He just went a little crazy in that first season, but it's a new and improved Phil, for sure.
RELATED: Phil Takes an Unwanted Trip Down Memory Lane
What's next for Phil and Carol?
Tucson is in the rearview mirror, and Phil and Carol are trying to make a go of it on their own. They're back together, but they still bicker. It's largely the same dynamic, with a little more understanding of each other. We're hoping at some point to get them to a weird version of Cheers's Sam and Diane or All in the Family's Archie and Edith Bunker. Those are our inspirations for how we can have two nut balls like this be in a relationship.
What about the folks Phil and Carol left behind in Tucson?
You're going to have to watch the show, but a really fun part of it is trying to figure out how to move Phil and the whole cast to the next level. We have some fun ways to pull some switch-'em-ups.
RELATED: Check Out New and Returning Fall Shows
Will Jason Sudeikis make a return appearance as Phil's astronaut brother?
Definitely. And we're really excited about it. He is one of my favorite people to get to perform with and to spend time with as a friend. We do have one big new character, as well. There is a new ball, and that's a pretty big deal for the ball population [on the show]. I don't want to give away what kind of ball it is, but I will say that there is a lot of testosterone in that bar! [Laughs]
And will the beard be back?
Yes, but I hope not for long, because it's starting to be a pain in the butt. Though I guess it's totally within my control whether or not I can shave this thing off, so I can't really complain about it. [Laughs]
The Last Man on Earth, returns Sunday, Sept. 27, 9/8c, Fox
Powered by