David Giuntoli Says Nick is 'Out For Revenge' When 'Grimm' Returns for Season 5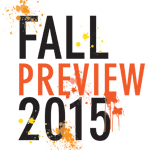 He's not gonna Grimm and bear it. Monster hunter Nick Burkhardt (David Giuntoli) was left devastated at the end of last season by the decapitation murder of his mother, Kelly (Mary Elizabeth Mastrantonio), and the necessary slaying of his lover-turned-Hexenbeist, Juliette (Bitsie Tulloch). How does a guy recover from all that trauma? Giuntoli previews the hell—and the payback—to come when Grimm returns for Season 5 (Friday, Oct. 30, 9/8c, NBC)
What's Nick's mental state in the season opener?
He's gone rogue. He no longer cares about police protocol. In fact, Nick no longer cares about his job. He starts [the season] in an extremely dark place, the exact opposite of how we met him at the start of the series, where he was 99 percent cop and 1 percent Grimm. Now he's 99 percent Grimm and out for revenge against the Wesen world. But in our season premiere, he'll focus that revenge on one person in particular. But first there's Juliette's funeral. That's our zany season opener.
This being Grimm, we have to ask: Is Juliette really dead? As in dead dead?
Well, we've already shot pretty deep into the season and we've seen no sign of her. When a supernatural show proves to its audience that its characters are mortal and can indeed die, it ups the stakes. If we know our people can survive anything, what's the point of toying with their fates? We don't want to be that show that can fix anything, including death, with the perfect potion.
RELATED: First Look Photo: Get a Sneak Peak of Season 5
Speaking of potions, how do Monroe (Silas Weir Mitchell) and Rosalee (Bree Turner) react to Rogue Nick?
Oh, they're dead, too. [Laughs] Juuuust kidding! Monroe and Rosalee are the worrying parents Nick never had. They always try to have his back, but now Nick is constantly giving them ulcers…but Rosalee probably has an elixir for that. The entire Scooby Gang is trying to contain Nick. Captain Renard (Sasha Ruiz) has had it with him and wants him off the force. Hank (Russell Hornsby) and Wu (Reggie Lee) think Nick has lost it and that he's a danger to himself and to them. And they're right. But Nick's still on the job and getting a paycheck. He's no fool.
Word is, the Royal Family plot is history. True?
Enough with the Royals! This is America! Bring on the monsters! We're getting back to our "Wesen of the week" format, which we lost along the way when we got so deep into the Royals. That's the true spirit of our show. We have a lot of really cool new creatures and mythological themes coming this season. Somehow the real source of our drama ran away with the spoon, but it's back.
Good news: Nick is going to be a dad. Bad news: He was tricked into it by Adalind (Claire Coffee) the Hexenbeist. How will those two handle this twisted take on parenthood?
That baby is the only thing that keeps Nick from lopping off his own head. Having a son grounds him. He's pretty much stuck with Adalind in this oddball, co-parenting situation, but his paternal instincts really kick in, and he wants to make sure nothing happens to them, so he's going to move his new family into a bunker.
You mean like a doomsday prepper?
Exactly. He makes that bunker supersafe. Take your average home-security system and multiply it by several million. Nick means business. He doesn't want anyone to know where he lives. Ever. And that actually strengthens his relationship with Adalind. This strange bedfellows situation is hard for her, too. But, out of necessity and for the safety of the child, they have to trust each other. In a weird way, they bond.
Well, there's nothing sexier than a hunky man with a baby.
Hell, yeah! [Laughs] Just wait until you see Nick holding that child. Oooh-wee! Hexenbeist hearts everywhere are going to melt.
RELATED: Check Out New and Returning Fall Shows
[jwplatform Gc90wE6z]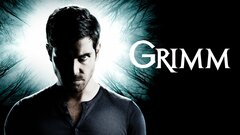 Grimm
where to stream
Powered by