'Empire' Season 2 Turns Up the Drama, With Lucious Still in Prison and Cookie Staging a Hostile Takeover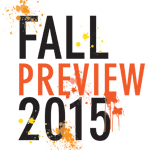 Game on, bitches.
The phenom Fox series Empire ended last season with hip-hop megamogul Lucious Lyon (Terrence Howard) no longer dying of ALS—oops, wrong diagnosis!—but he was behind bars for killing a pal who tried to extort him for three million bucks. The new season will jump three months to find Lucious still in the slammer and more popular than ever.
"This is almost a throwback to O.J. Simpson," says cocreator and executive producer Lee Daniels. "Here's Lucious, a bona fide murderer-sociopath, using the system to his own benefit. In fact, the guy is cleaning his ass with the system! He was already a superstar among the other inmates. They revered him even before he went to prison. Now he is their god."
Season 2 starts with a rowdy "Free Lucious!" concert, and it looks like the Lyon king may be out of his cage sooner than expected. That means his vengeful ex-wife, Cookie (Taraji P. Henson), needs to move fast with her plans to stage a hostile takeover of Empire Entertainment. Last season, Cookie aligned herself with her only loyal son, Jamal (Jussie Smollett), who was reviled by Lucious for being gay. Now Jamal is Dad's favorite and in control of the family business.
[jwplatform PECmiE2x]
"Jamal will always be Cookie's heart and soul, and she won't let go of him readily," says showrunner Ilene Chaiken. "But their relationship has undergone a strain it might not survive." Especially now that Cookie has teamed up with Jamal's brothers, Hakeem (Bryshere Gray) and Andre (Trai Byers).
"Cookie wants her hands on that company and that money," Daniels says, "but her boys come first. She's always had Jamal's love, but, after all those years in prison, she's finally getting to know, and be a mother to, her other sons. Unfortunately, that means pissing off Jamal." Making matters worse: Jamal has seen the security footage of Cookie trying to suffocate his father with a pillow.
"Oooh! Jamal is mad as hell at Cookie," Smollett says with a laugh. "He gets his little feelings hurt, and now he's being a total bitch-ass this season! On top of that, he's under so much pressure heading the company. This is not what he had planned. He has no time to create his music." The only reason Jamal wanted to run Empire Entertainment, Smollett notes, was "to win Lucious's approval. The same is true of Hakeem and Andre. Lucious made it a competition and it f—ed up all three brothers." Ironically, as Jamal struggles with his art, Lucious will be on fire with his. "While in prison, he reconnects with his musical roots," Chaiken says. "He is more empowered and creatively inspired than ever before."
Guest stars this season include Chris Rock as one of Lucious's fellow inmates and Adam Rodriguez as some hot new nookie for Cookie. Oscar winner Marisa Tomei does a multiepisode arc as a lesbian billionaire who figures prominently in the hostile takeover, which, says Chaiken, "is full of twisted scheming and tangled relationships—both the business and the romantic kind." Also appearing, in flashbacks, is former Destiny's Child singer Kelly Rowland as Lucious's mom.
RELATED: Visit Our Fall Preview Page to Check Out New and Returning Shows
"Last season we focused on homophobia in the African-American community and how blacks, as a culture, don't want to talk about it," says the openly gay Daniels. "But there's something else we don't want to talk about: mental illness. It stifles us to the point that we can't articulate. So we'll look at how bipolar [disorder] has skipped a generation in the Lyon family. Andre has it. So did the grandma. Of course, back when Lucious was a baby, we didn't know what it was or that it was treatable. We just thought people were hopelessly crazy."
Daniels will also shine a klieg light on America's shocking prison stats. "We're going to address racial injustice and what's happening in the penal system to our black men and black boys—1.6 million of whom are in jail [or on probation or parole] right now," says Daniels. "That's more than were ever enslaved throughout this country's history."
Bringing this to Empire is not just socially important. "It's personal," says Daniels. "Taraji, Terrence and I all have sons who are now young men and we fear what atrocities might happen to them in today's world." Daniels says he never talked about race with his son, Liam, who was raised on Manhattan's Upper West Side. "And that was bad parenting on my part," he admits, "because now my boy is confronted for the first time with the reality that some people don't like him because he's black, and he's in shock. I didn't want to have that conversation in my own home, but we're going to have it on Empire. There's no reason this show can't be wild and entertaining as s–t and hit the issues hard—like a bull!"
Empire, Returns Wednesday, Sept. 23, 9/8c, Fox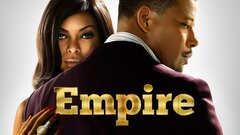 Empire
where to stream
Powered by