'Gotham's Cory Michael Smith on Embracing Edward Nygma's Dark Side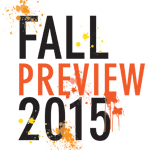 The pre-Batman drama is calling Season 2 "The Rise of the Villains," and holy crowd control, do they have a barrage of baddies flooding Bruce Wayne's far-from-fair city. In addition to Robin Lord Taylor's Penguin, Erin Richards's now-nasty Barbara Kean and Camren Bicondova's Catwoman-in-waiting, Shameless's Cameron Mon­aghan is due back as the murderous circus kid everyone hopes will become the Joker, Jessica Lucas (Gracepoint) is joining as the Tigress and True Detective's James Frain has been cast as her wicked brother (a newly created character), Theo Galavan. But it's Cory Michael Smith's Edward Nygma who's really poised to bring the villainy to Gotham as his riddle-loving forensics tech embraces the inner demon he first unleashed after killing an abusive cop last season.
RELATED: A Who's Who of Gotham's Most Wanted
Where is your character, Nygma, when the season opens?
His id has exploded from that murder. His mind is cracked open, and these two parts are going to be competing. The volume of this [dark] part of him is going to get louder.
How is he handling all this?
The Edward we know has put a lid on it because he got away with it. But the other Edward, like any great serial killer, is going to be like, "I want credit for this!" [Laughs]
So what does Edward's dark side look like?
This other half of him certainly doesn't have a different look—yet. But he just wears Edward differently. He has some swagger…he's a confident, comfortable dude who is a bit aggressive.
Does this mean a sexier Edward?
Well, it's me, so if someone finds me sexy, sure. [Laughs]
Did producers promise at the start that you would not have to wear a lime-green bodysuit with question marks all over it?
There was not a promise, but I have a very deep hope that there will not be latex on this body, for the sake of everybody! [Laughs]
[jwplatform W8LEhdZl]
You and Robin Lord Taylor shared only one scene last season. Will we see Edward and Oswald Cobblepot, aka Penguin, together again?
I admired so much how Robin handled the material last season, and what we'll see in the show is that Edward admires Oswald as well. We already know from Season 1 that Edward knows exactly who Oswald is, but we don't know how or why…but if Edward has an interest in being a badass, that is the one guy he would ask, "How do you do it?"
Anything else big coming up that you can tease?
Someone loses his virginity. And it may or may not be with the person you think. Ed is growing up!
Whoa! So how was your first love scene?
Well, you know, it is Edward, not James Bond. I didn't watch Daniel Craig for notes. [Laughs]
RELATED: Visit Our Fall Preview Page to Check Out New Shows
Gotham, returns Monday, Sept. 21, 8/7c, Fox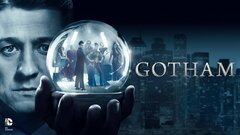 Gotham
where to stream
Powered by