What's Worth Watching: 'The Middle' and 'black-ish' on ABC for Wednesday, September 23
The Middle, "Not Your Brother's Drop Off" (Wednesday, Sept. 23, 8/7c, ABC)
black-ish, "THE Word" (Wednesday, Sept. 23, 9:30/8:30c, ABC)
In today's comedy-challenged TV landscape, ABC's two-hour block of family-oriented sitcoms on Wednesday is among the week's most consistent, and reliably entertaining, lineups—but it would be a mistake to underestimate their value as merely kids' stuff.
Take The Middle, eternally underappreciated and unsung but so hilarious and heartfelt. The seventh season begins with the irrepressible Sue Heck (marvelous Eden Sher) squealing in summer-long giddy anticipation as she prepares to head to college. "I want to be surrounded by nothing but kindness, sweetness, respect and love," she insists about the impending family move-in road trip, even though older brother Axl (Charlie McDermott), a reluctant participant, tries his best not to comply. He just wants to be "Sue-less," which may not be easy with kid sis on the same Indiana campus.
Sue is, as usual, a riot of anxiety, running afoul of a garage-sale curling iron and squabbling with Brick (Atticus Shaffer) because he wants to declare the "year of Sue" over so it can be the "year of Brick." But it's the parents' reactions which truly hit home. Frankie (the brilliant Patricia Heaton) is upset not because Sue's leaving, but because she's not more upset about it. "I'm not feeling anything," she laments to husband Mike (Neil Flynn), who as usual internalizes his emotions, instead focusing on drilling Sue with life lessons about tying knots, fixing tires, anything to keep her safe far from home. As often happens, The Middle makes you laugh until it makes you cry, and while momentous partings like these can be the stuff of sweet sorrow, this is definitely one for Sue's scrapbook.
The newest show on ABC's comedy block, black-ish, opens its sophomore season in typically provocative fashion, with a satirical assault on a third-rail issue: the dreaded "N" word. After uttering the epithet during a talent show, little 8-year-old Jack (Miles Brown) faces being expelled from his prep school, thanks to the zero-tolerance policy his own mom (Tracee Ellis Ross) helped institute. All of which makes papa Dre (Anthony Anderson) go predictably ballistic, seeing racial double standards everywhere he looks: at home, school and work. As colleagues draw up charts of who can and can't use the word, with amusing asides on words like "colored" and "Negro," Dre becomes increasingly agitated as he sees another capitulation to the white man's culture: "He either wants no one to say it because he can't, or everybody to say it because he wants to!" The last word, apparently, goes to ABC's standards and practices department, because every use of the taboo word is met with a pixilated bleep.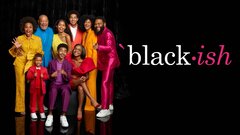 Powered by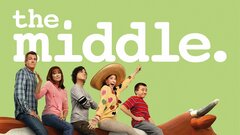 Powered by