Yes, Rob Lowe and Fred Savage Know 'The Grinder' Is One Vowel Away From Being a Whole Different Show (VIDEO)
https://player.waywire.com/?id=34D8HY1XLQM3Y6JQ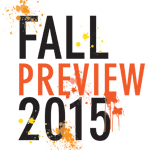 Rob Lowe and Fred Savage return to television in CBS' The Grinder, about two brothers brought up in a family of lawyers.
But Lowe's character, Dean Sanderson, only plays a lawyer on TV while his brother, Stewart (Savage), actually is a lawyer, albeit a beleaguered one. Despite their differences, they "kind of want what the other person has," says Savage. When Dean's stint as a beloved TV lawyer ends and he moves back to his hometown, the two brothers must come together for the sake of their family business, which is, not surprisingly, the law firm where Stewart works.
RELATED: Rob Lowe and Fred Savage Lay Down the Law as Two Brothers
And what do the co-stars think about how similar the show's title is with a popular hook-up app? "We hope to be as popular," mused Savage. Added Lowe, "My mother, God rest her, was an English teacher… and now I really realize how important a vowel is. Without the 'e' in Grinder, it's a whole different show."
Watch the video above to see the funny rapport between the two actors and three other cast members.
RELATED: Check Out New and Returning Shows
The Grinder, premieres Tuesday, Sept. 29, 8:30/7:30c, FOX
---
Questions? Ask Critic Matt Roush!
TV critic (and occasional TV therapist) Matt Roush answers viewer questions and concerns in his Ask Matt column each week. Wondering about plots, characters and twists on The Grinder? Submit your query to Matt via the form below: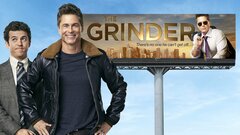 Powered by