'Game of Thrones' Season 7 Finale Episode Title and Running Time Revealed
The end is near for Season 7 of Game of Thrones and HBO's fantasy drama about the war for Westeros is going out with an extended season finale.
"The Dragon and the Wolf," the title of the Game of Thrones Season 7 finale, will run 79 minutes, 43 seconds, HBO tweeted Tuesday. That is plenty of time for Jon and Dany to make out, Arya to steal Sansa's face, and the Night King to get his newly acquired dragon in flight.
Once Game of Thrones Season 7 takes its final bow, fans will have to wait until 2018 to see how the story ultimately ends. Will Jon and Daenerys take the Iron Throne together? Will the incestuous duo of Cersei and Jaime Lannister keep rule over Westeros? Will someone finally kill master manipulator Littlefinger?
Ravens tell us that the #GoTS7 finale will be 79 minutes and 43 seconds.
Watch "The Dragon and the Wolf" Sunday at 9PM on @HBO. pic.twitter.com/zcCutpjqtp

— Game Of Thrones (@GameOfThrones) August 22, 2017
Here a look at the trailer for the final Game of Thrones episode of the season, "The Dragon and the Wolf."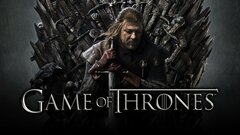 Powered by