'Teen Wolf' Finale: 'Several People Die,' Says Exec Producer Jeff Davis
Teen Wolf Season 5's mid-season finale is hovering over us like a supermoon, so before you head into tonight's episode, sink your teeth into this chat with Teen Wolf executive producer and creator Jeff Davis about what Scott (Tyler Posey), Stiles (Dylan O'Brien) and the rest of the pack are about to face.
Where do we find our gang in the finale?
In a word? Broken. Theo [Cody Christian] has manipulated Liam [Dylan Sprayberry] into thinking the only way to save Hayden [Victoria Moroles] is by making her a real werewolf. But only an Alpha can do that. If Scott won't agree to it, Liam may have to force him. Or take his power so that he can do it himself. Crushed by his confrontation with Scott, Stiles is dealing with the need to tell both his friends and his father the truth about what happened at the library. At the same time, Lydia [Holland Roden] is convinced that she can help Parrish [Ryan Kelley] figure out his true nature. It all comes down exactly how Theo wanted. Scott's pack is distracted, going in different directions so that he can get him alone and vulnerable at just the right moment.
A lot was hinted at in the season premiere. How much of that comes to fruition in this episode?
Almost every flash-forward scene has played out since the first episode. Only one will be kept for the next batch of 10 episodes—Malia's confrontation with her mother, the Desert Wolf. The most exciting one for us, of course, is the battle between Scott and Liam. A scene that takes place under the sway of the Supermoon with Liam's anger in full force.
RELATED: Teen Wolf Renewed for Season 6
We ship Scott and Stiles, but this has been a tough ride for them. How does this episode impact their friendship?
It only makes it tougher. There have been too many secrets, too many suspicions and too much manipulation by Theo. This episode will see each of them dealing with the possibility of death in their own ways.
So then, should we prep ourselves to say goodbye to anyone?
Several people die in the episode. But whether they remain dead is another question.
The Dread Doctors are so messed up. How would you rate them as villains compared to other bads?
We're really enjoying the mystery of the Dread Doctors as creators and writers of the show. We're also going to continue exploring them and their strange sciences in the next half of the season where we see just why they've been so interested in turning the teenagers of Beacon Hills into monsters.
[jwplatform RzR6jX7C]
What can you tease about the finale?
Stiles and Theo have a confrontation with each other that was one of our most exciting to film. They both had the kind of dialogue that makes a scene between heroes and villains wrought with absolute tension. Most of all, Dylan O'Brien and Cody Christian have become fast friends on set and were both really excited to film a scene like this, especially when fists start flying. The cliffhanger [also] reveals what the Dread Doctors' success really is and why it will be a huge problem for so many of our characters, most of all Deputy Parrish.
Where does the show go from here?
We'll be diving back into dark times for Scott and his friends who really just how epic the battle is going to be for Beacon Hills. Only by getting his pack back together and by reforging their alliances will they be able to face what's coming.
Teen Wolf, Mondays, 10/9c, MTV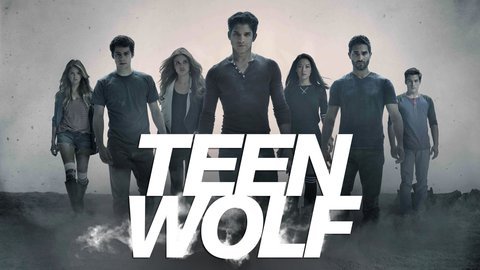 Powered by