Teen Wolf Renewed for Season 6
Executive producer Jeff Davis gave Teen Wolf fans something to howl about on Thursday, announcing during the show's Comic-Con panel that the MTV teen horror series would return for a sixth season.
The session, moderated by Kevin Smith and featuring cast members Tyler Posey, Dylan O'Brien, Holland Roden, Dylan Sprayberry, Cody Christian and Shelly Henning, also included a look at the the trailer for what we can look forward to in Season 5:
Loyalty is clearly going to be an problem going forward, with major mistrust issues within the pack. Davis specifically teased that Liam and Scott won't see eye to eye, and that Scott and Stiles are at odds in Episode 5. We also got a better glimpse of the Dread Doctors, this season's creepy, mysterious villains. The conversation also focused on the show's growing girl power, now that Lydia is showcasing her new banshee powers and Malia and Kira are kicking butt each week.
RELATED: Team Teen Wolf Shows Us the Yacht Love (VIDEO)
The cast's chemistry was on full display, with Posey and O'Brien giving out bro hugs and plenty of laughs. And even former castmates got in on the action. During the Q&A, a young fan asked when we might see Derek again; the character hasn't been around since actor Tyler Hoechlin bowed out as series regular. Davis said he couldn't answer and suggested fans tweet at him about it, but Posey decided to call up Hoechlin, putting the phone up to the microphone so he could say hi to the fans.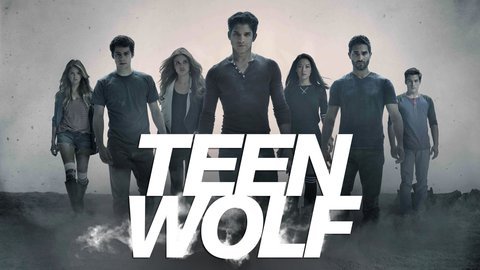 Powered by