Colbert's 'Late Show' Premiere Week Guests Include George Clooney, Amy Schumer, Stephen King and ScarJo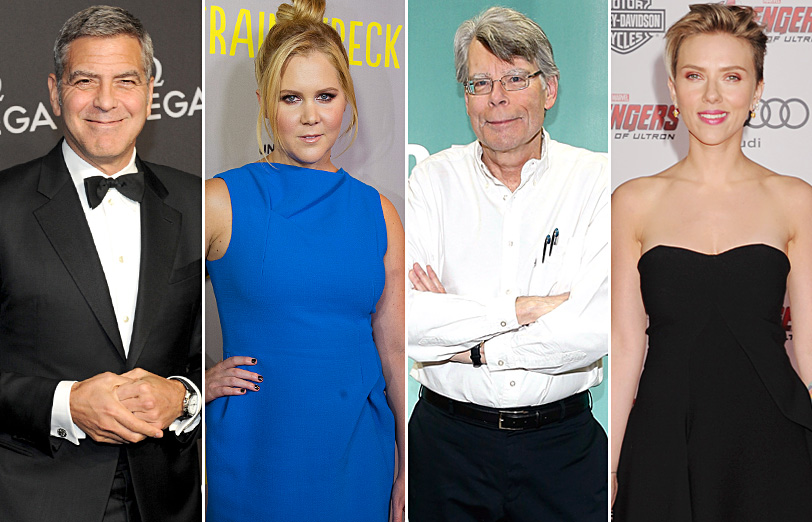 Stephen Colbert's all set to fill in David Letterman's shoes on The Late Show, premiering Tuesday, September 8 at 11:35 pm ET. CBS just revealed the list of guests and musical performers appearing during his first week:
Tuesday, Sept. 8

Actor George Clooney; Republican presidential candidate Jeb Bush

Musical performance by Jon Batiste and Stay Human with special guests

Wednesday, Sept. 9

Actress Scarlett Johansson; SpaceX and Tesla Motors CEO Elon Musk

Interview with and musical performance by Kendrick Lamar

Thursday, Sept. 10

Uber CEO Travis Kalanick

Musical performance by Toby Keith

Friday, Sept. 11

Comedian Amy Schumer; author Stephen King

Interview with and musical performance by Troubled Waters
To compare, when Jimmy Fallon took over The Tonight Show legacy from Jay Leno in February 2014, the premiere week guest list was celeb-heavy: Will Smith, Jerry Seinfeld, Kristen Wiig, Bradley Cooper, First Lady Michelle Obama, Will Ferrell and Justin Timberlake. Musical guests included U2, Lady Gaga, Tim McGraw and Arcade Fire. Other celebs also popped up in short cameos or in pre-taped sketches.
We're excited that Colbert has chosen an interesting mix of celebrities, presidential candidates, CEOs and musical performers to help kick off his first week with a bang. No doubt Colbert is putting his own stamp on The Late Show, focusing on more than just the usual Hollywood celebs.
Questions? Ask Critic Matt Roush!
TV critic (and occasional TV therapist) Matt Roush answers viewer questions and concerns in his Ask Matt column each week. Wondering about Colbert's next move? Submit your query to Matt via the form below: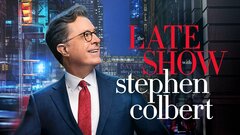 Powered by