John Legend and Chrissy Teigen's Relationship is Inspiring a Sitcom As part of a new ABC Studios deal, Black-ish creator Kenya Barris says he's creating a show based on the Oscar-winning singer-songwriter and his Sports Illustrated supermodel wife, and their social media antics. "It's inspired by them — they're both super creative and super effusive and I'm just fans of them and everything they stand for," Barris tells Buzzfeed, adding he'll have Legend and Teigen on board as producing partners.
McKenzie says Season 2 of the Fox series will be closer to what fans want. "I think we made a mistake relatively early on in trying to introduce a villain and take care of that villain in one episode: catch them, send them to Arkham, do whatever," McKenzie tells EW. "That was just a mistake. We should've never done it." PLUS: Here's your first look at Michael Chiklis on Gotham, and how to avoid Season 1 problems in Season 2.
"Binge-watching," says Mary McNamara, "isn't just the new sex — it's the new workout, the new book club, the new cocktail hour. Where once most new shows premiered in the fall, now they drop all the time, some in complete seasons." But how do viewers cope? "The trick," says McNamara, "is not to panic. Television viewing is not a competition or a test. No matter what appears to be occurring on social media, no law requires you, the average viewer, to be able to analyze the use of color in Mad Men or explain why the second season of True Detective was so terrible." PLUS: Summer TV binging has displaced beach reading, tanning, etc.
"There was a period where I was worried about that," he says. "Then I said, to hell with that. Worrying about it isn't going to change it one way or another."
"I feel like I could bring it in to time," she says, "and that's the only thing I have to offer. I feel like I could make the necessary cuts for it to be the right length. So I would do that."
The Coca-Cola ad came later on, but creator Matthew Weiner says "they wanted to know what the rest of the show was. This was back before everybody was demanded to write their entire show before they sold it. They didn't want a bible, but they wanted to know what it would be about every week. I gave them an endgame if we got to do the whole decade. That was the image. I always imagined it would be him on a bluff somewhere, sitting in the lotus position with a smile on his face."
Exec producer Andrew Dettmann is leaving due to creative differences.
This mashup wonders what Seinfeld would be like as an emotional drama about life and death.
Check out the cast in their modern outfits.
That's because Lifetime's latest Unauthorized movie isn't afraid to embrace its subject matter. "On a cinematic scale ranging from The Unauthorized Saved by the Bell Story to, oh, Citizen Kane," says Brian Lowry, "Lifetime's latest unauthorized trip to nostalgia-ville, built around Full House, falls somewhere in the middle, representing modest progress." PLUS: Producer promises a "love letter to the show."
Can it simply explained by the numerous quality TV shows on these days?
Linda Ellerbee hosts Sunday's Nick News special Before I Go … Living With Dying, which features terminally ill kids talking about their lives.
The Jerry Bruckheimer drama, which launched two months after The O.C. in 2003, was canceled after eight episodes.
The Tonight Show host says he had to see a dentist after chipping a front tooth trying to open a tube of scar tissue repair gel for his finger.
Shaun Cassidy is behind Talent, "a family soap that centers around a music prodigy who has a unique way of dealing with the murder of his one true love."
Mo McRae will romance Becky as part of a three-episode arc in Season 2.
That's the largest series order for the cable drama.
Amell teased that he's taking his CW costume with him to this weekend's event.
Check out the cute photo Benoist posted to Instagram.
Clover Hope conducted an "investigation," and learned: "When you wonder how Top Model has made it to 22 seasons, consider the fact that it's on CW, which means not that many people watch it, but enough to fuel its existence. But also consider that this model factory was built by a wacky black woman who's free to be as wacky as she wants to be, just wacky enough to casually lie about graduating from Harvard."
Drew Grant writes of her experiences with the HBO drama: "I can accurately pinpoint that moment as the turning point when I stopped caring about my own stupid problems so I could focus more intently on the Fishers'. But that's good escapism, right? People immerse themselves in the lives of characters crafted by brilliant writers, so their lives both reflect and outshine our own."
"So we butt heads coming on," he says of replacing Mindy Lahiri during her maternity leave.
Words he can say on television.
The Up Close with Carrie Keagan star will join Nick Carter on the Syfy zombie western.
The past two episodes, says Vinnie Mancuso, are "more of a locked door opening to reveal another locked door. We are still in the same plot — FSociety's hack is still set to take down E Corp's data files — but the rules have been changed." PLUS: A psychiatrist analyzes Mr. Robot, and how Rami Malek films his voiceovers.
The Bourbon Kings, like Fox's untitled Kentucky bourbon project, deals with a bourbon empire.
The Season 2 premiere ends with quite a hilarious scene. PLUS: Season 2 handles touchy subjects.
"Strangely enough, he's sort of the show's weak link," says Brian Moylan. "Just as it's fun seeing Betty White swear, it's great to see this lion of stage and screen do blow and take a bunch of Oxy, but that wears thin after awhile. As great an actor as Stewart is, he doesn't quite nail the comedic tone here. It's hard to buy someone as staunch as him behaving like such a libertine. Considering he's in just about every scene, that's a bit of a failure for the show." PLUS: Blunt Talk is muddled but endearingly dirty, it may be the media comedy of our times, Patrick Stewart's character is too scattershot, it relies too heavily on Stewart's madcap antics, and it easily wears out its welcome.
Zombies don't appear on The Walking Dead companion series' first few episodes, and that's a good thing, says Hank Stuever. "In some ways," he says, Fear the Walking Dead has the potential to become an illuminating and nuanced companion piece. It could be less like a video game (at its most reductive, The Walking Dead is mainly about working forward, through increasingly difficult levels) and more like a novella, a global crisis told in microcosm and finer detail. The new series is compelling in its own way, but it will take a while to see how it congeals. Or, more aptly, if it coagulates." PLUS: Fear is basically Parenthood with zombies, its prequel nature hurts as much as it helps, Fear scarily mirrors our own age, Fear would rather make us care than freak us out, the real trick will be keeping the zombie insurrection at bay to focus on the early days of the outbreak, and Kim Dickens calls it her most demanding role to date.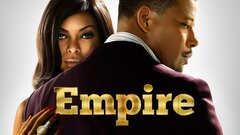 Empire
where to stream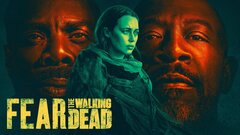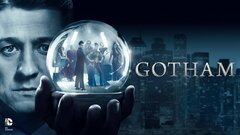 Gotham
where to stream