Kaitlin Olson's Burning Down the House In 'The Mick' Season 2 Promo Art
If you're anything like us, you're rooting for Fox's plucky little comedy, The Mick. The show follows the rowdy misadventures of Mickey (It's Always Sunny in Philadelphia's Kaitlin Olson), a ne'er-do-well with a heart of gold, who finds herself caring for her wealthy sister's three spoiled kids after their parents become fugitives.
Season 1 was all about the salty dose of working class reality—not to mention street smarts and hard living—that Mickey brought to her niece and nephews' privileged world. But if this exclusive first look at the teaser art for Season 2 is any indication, that's all about to change.
The first season's finale ended with the Pemberton mansion going up in flames thanks to little Ben's (Jack Stanton) blossoming pyromania. With their home destroyed and stripped of their wealth, it seems like Sabrina (Sofia Black-D'Elia), Chip (Thomas Barbusca) and Ben will now be thrust into Mickey's world. How they deal with that—and how Mickey readjusts to her old life after a taste of luxury—remains to be seen.
The Mick, Season Premiere, Tuesday, Sept. 26, 9/8c, Fox
See Also
From the cast of 'Will & Grace' to producer Seth Rogan, everyone had a little fun with us during the Television Critics Association summer press tour.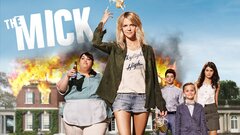 Powered by