Solar Eclipse 2017: How and Where to Watch the Great American Eclipse
The first viewable total solar eclipse for the mainland United States since 1979, and the first one to cross the U.S. since 1918, will be seen on Monday, August 21, 2017. Naturally, people are excited about the chance to experience this rare solar event, even making arrangements to travel to parts of the country where the solar eclipse will be seen (through solar eclipse glasses, of course).
But if you can't make it to the parts of the country with the best views of the total solar eclipse, or if you don't have a way to safely watch the solar eclipse, don't worry—television has you covered. A number of on-air and online outlets will have coverage of the total solar eclipse; in some cases, live coverage, in other cases, roundup coverage and highlights after the eclipse is completed.
When is the solar eclipse?
Monday, August 21, 2017
What time is the solar eclipse?
According to NASA:
The first point of contact will be at 9:05 a.m. PT. Totality begins there at 10:16 a.m. PDT. Over the next hour and a half, it will cross through Oregon, Idaho, Wyoming, Montana, Nebraska, Iowa, Kansas, Missouri, Illinois, Kentucky, Tennessee, Georgia, and North and South Carolina. The total eclipse will end near Charleston, South Carolina at 2:48 p.m. EDT. From there the lunar shadow leaves the United States at 4:09 EDT.
Where to watch the 2017 solar eclipse:
How to watch the solar eclipse on TV (all times eastern)
Science Channel: Great American Eclipse Live. Starting at 12pm, Science Channel will air coverage of the eclipse live from Madras, Oregon, one of the first land-based locations to see it. In primetime, the network will premiere the one-hour eclipse wrap-up special, The Great American Eclipse, hosted by NASA astronaut Mike Massimino, with same-day footage of the eclipse, at 9pm. On Sunday, Aug. 20, the day before the eclipse, Science Channel will also be airing a preview special at 9pm. Visit Science Channel's eclipse website for more details.
ABC: ABC News Special: The Great American Eclipse. ABC News host David Muir will be in Charleston, South Carolina, to anchor live coverage of the eclipse in this two-hour special starting at 1pm on Aug. 21. Chief meteorologist Ginger Zee will report from Nashville, and meteorologist Rob Marciano will be in Lincoln Beach, Oregon. A team of correspondents will be fanned out across the country, including senior national correspondent Matt Gutman, The View co-host and ABC News correspondent Sara Haines, and correspondents Clayton Sandell, Steve Osunsami, Nick Watt, Eva Pilgrim, T.J. Holmes and Adrienne Bankert. Coverage will air on the ABC broadcast network, ABCNews.com, Facebook Live, YouTube and across ABC News' social media channels.
CBS: On Aug. 21, CBS will offer a full day of division-wide coverage of the solar eclipse. CBS This Morning begins the day at 7am with expert interviews and reports from cities where the eclipse will be most visible. At noon, CBSN, CBS News' 24/7 streaming service, will begin live eclipse coverage with reports from around the country. Anthony Mason and Bill Harwood will report from Southern Illinois University in Carbondale, Ill., the closest city to the point of the greatest duration of the eclipse. Mason will also anchor a live, two-hour special report on the CBS broadcast network from Carbondale beginning at 1pm. He'll be joined by astronaut Scott Kelly, astronomer Michelle Nichols, Planetary Radio host Mat Kaplan, physicist Bob Baer, and others. Mason will also broadcast the CBS Evening News live from Carbondale at 6:30pm.
C-SPAN: Beginning at noon on Aug. 21, C-SPAN will air NASA TV coverage of the eclipse (see NASA TV coverage details below).
CNN: CNN will present the solar eclipse from multiple locations, coast to coast, in what it calls an "immersive" two-hour 360-degree live-stream starting at 1pm on Aug. 21. It can be viewed worldwide at CNN.com/eclipse, on CNN's mobile apps and through CNN's Facebook page. On CNN's television network, meteorologist Chad Myers will explain the science behind the eclipse, and its course and timing, while correspondent Alex Marquardt will profile the excitement around the event. CNN correspondents will report live from locations across the path of the eclipse.
PBS: NOVA: "Eclipse Over America" Hyped as NOVA's "most extensive fast-turnaround film to date," this installment of the venerable science series serves as a companion to the celestial event, and will air Aug. 21 at 9pm. It follows teams working on the forefront of solar science and solar storm detection, incorporating immersive CGI animation, stunning sequences of the eclipse itself, NASA footage and more. NOVA will also collaborate with several local public television stations along the eclipse's path of totality, who will provide footage shot in their own backyards, illustrating the excitement the eclipse generates across the nation. During the eclipse, beginning at noon, NOVA will present a Facebook Live event in partnership with PBS NewHour, featuring an up-close, in-depth look at the event.
NASA TV: Eclipse Across America: Through the Eyes of NASA. The space agency's television channel and website will air a four-hour broadcast starting at noon on Aug. 21. It will feature views of the eclipse from NASA research aircraft, high-altitude balloons, satellites and specially modified telescopes, as well as reports from locations along the eclipse's path of totality. Live streams from across the country will also be available. Coverage can also be viewed on the NASA app, and social media sites like Facebook Live, Twitter/Periscope, Ustream and YouTube will air NASA coverage.
NBC/MSNBC: NBC News and MSNBC will offer eclipse coverage on Aug. 21. Coverage begins on NBC's TODAY with Al Roker reporting live from the deck of the USS Yorktown in Charleston, the last U.S. city in the eclipse's path of totality. Lester Holt will anchor an NBC News Special Report in the 1pm and 2pm hours from New York, joined by meteorologist Dylan Dreyer and NBC News medical correspondent Dr. John Torres, who will report on the safety factors associated with the eclipse. As the eclipse continues across the country, NBC and MSNBC will feature corespondents on the ground in key locations. NBC News will also feature eclipse coverage and information on its digital properties, including MACH, which covers science, technology and innovation.
Telemundo: The Spanish-language network will offer live, coast-to-coast, multiplatform coverage of the solar eclipse on Aug. 21. Coverage kicks off with Un Nuevo Día at 7am, with reports on preparations for the eclipse, public reactions and an astrological analysis of the phenomenon. Then, Al Rojo Vivo Edición Especial: El Gran Eclipse will air live coast-to-coast at 1pm, with minute-by-minute video from the best viewing spots, along with expert analysis and comments by celebrities and the public. Suelta la Sopa at 2pm, and Al Rojo Vivo con María Celeste at 4pm, will expand the reporting by documenting the eclipse's passage, with an examination of the scientific and social aspects of this rare occurrence. At 6:30pm, Noticias Telemundo will complete the coverage with the latest information about the day's events. NoticiasTelemundo.com and its digital properties on Twitter, Facebook and YouTube, as well as the Noticias Telemundo mobile app, will offer special content all day.
Univision: Univision News will also offer Spanish-language coverage of the eclipse on Aug. 21. The network's morning show Despierta América will feature news segments at 10am, as will the Edición Digital newscast at noon, with both shows featuring updates in their Pacific time broadcasts. Former NASA astronaut José Hernández and Spanish astronomer José Luis Galache will participate in the network's reporting, while local correspondents will be filing live reports from different cities across the country. Jointly with UnivisionNoticias.com, the Univision Network will also share NASA's broadcast and livestreams from Slooh and Earthcam. At 1pm, a TV special called El Gran Eclipse will air coast-to-coast, hosted by Univision News anchors Felix de Bedout and Ilia Calderón.
The Weather Channel: All day long on Aug. 21, The Weather Channel will cover the eclipse with meteorologists broadcasting live from seven locations across the country. Jim Cantore and Stephanie Abrams will broadcast live from Madras, Oregon, and Carbondale, Illinois, to start the coverage on the channel's morning show AMHQ, which starts at 5am. Additional meteorologists will report live from each time zone and along the eclipse's path of totality. It will even broadcast live from the Total Eclipse Cruise in the Atlantic Ocean, showing viewers the totality of the eclipse from sea. Weather Channel says it will be using augmented reality environments to help explain the science behind solar eclipses.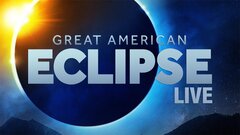 Powered by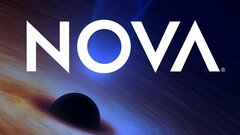 NOVA
where to stream
Powered by